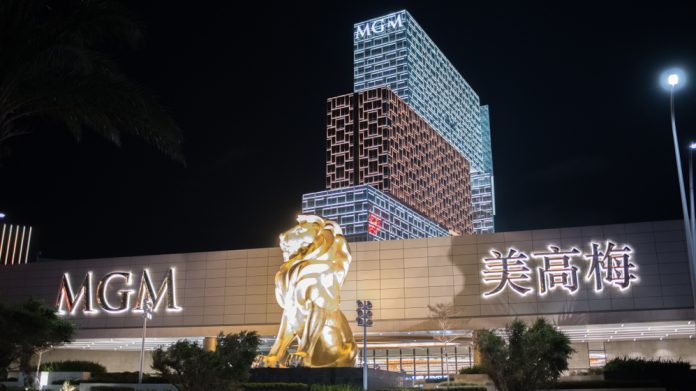 Sands China and MGM China have become the latest organisations to make donations in order to help combat the spread of the coronavirus pandemic across China and Macau.
Reported by Inside Asian Gaming, the pledges follows Melco Resorts and Entertainment vowing to reassess all non-core investments to be made in 2020 due to the impacts of coronavirus.
The developer, owner and operator of casino gaming and entertainment facilities states that the decision comes amid a severe drop in tourism in Asia to integrated resort facilities in the region, and the recent decision by the Macau SAR government to close all casinos in Macau.
Joining the likes of JM Holdings, Suncity Group and Guangdong Group, Sands has donated MOP$25m (£2.4m) to help contain the spread of the virus as well as assisting with relief efforts across the two regions.
This includes MOP$20m (£1.9m) in coordination with the Liaison Office of the Central People's Government in Macau to assist the mainland efforts in combating the virus, in addition to a further MOP$5m to support the implementation of preventative measures across the local community.
Sheldon Adelson, Sands China chairman and CEO, explained: "Las Vegas Sands has always considered it an honour to do business in Macau, while at the same time recognising and embracing our important role as a community partner, especially in challenging times such as these. 
"We strongly support Macau and mainland China in their efforts to contain the coronavirus and protect their citizens. It's been our experience that people in Macau and mainland China are strong and resilient and those traits will undoubtedly be needed in the days to come. We will certainly do everything we can to help return things to normal as quickly as possible."
MGM China's pledge of MOP$20m is done to aid the Hubei province to purchase preventive and medical supplies as well as urgently needed materials and equipment.
"Now is the most critical time for our nation in fighting against this coronavirus epidemic battle, we shall always be true to our aspiration, and lend a helping hand to the people in conquering the epidemic together," commented Pansy Ho, MGM China co-chairperson and executive director.
"We would like to express our gratitude for the tireless and selfless effort of the medical professionals, who have been protecting the lives of our people, especially the ones at the front-line of Hubei province. We would also like to express our sincere condolence to the families affected by the epidemic."