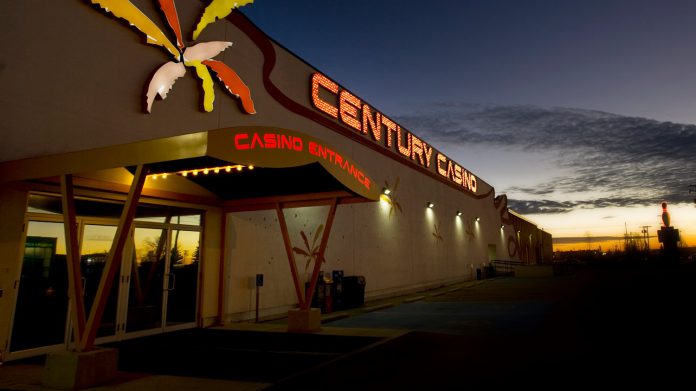 Century Casinos has praised the "immediate impact" of its $110.6m worth of acquisitions from Eldorado Resorts, as the firm asserts that it is continuing to monitor the global coronavirus pandemic.
In December the company purchased the operations of Isle Casino Cape Girardeau and Lady Luck Caruthersville, located in Missouri, and Mountaineer Casino, Racetrack and Resort located in West Virginia, with Vici Properties securing the real estate assets.
The praise comes as the firm presents its fourth quarter and full-year financial report, with revenue jumping 49 per cent to $67.2m (2018: $45.1m) during the former.
Net loss decreased significantly to 20.1m from a slight gain a year earlier, with adjusted EBITDA increasing 69 per cent to $9.7m (2018: $5.8m).
On a full-year basis revenue increased 29 per cent to $218.2m (2018: $168.9m), net loss fell to $19.2m from a gain of $4m and adjusted EBITDA reached $30.3m, a 30 per cent rise from $23.3m. 
"We are pleased with the fourth quarter results and the immediate impact the addition of the three casinos acquired from Eldorado Resorts had on our operating results," Erwin Haitzmann and Peter Hoetzinger, co-chief executive officers of Century Casinos remarked. 
"The acquired casinos have had very encouraging initial results, and we are excited to continue integrating the operations into the Century brand and to see anticipated meaningful growth from this acquisition on Century Casinos in the future."
Century Casinos also asserts that its casinos are following and implementing the recommendations from the US Centers for Disease Control and Prevention regarding COVID-19, as well as stepping-up employee training to ensure strict compliance with policies and procedures.
The company added in its report: "To date, COVID-19 has not had a significant impact on our US or Canadian markets, while the market in Poland has been weakening by approximately ten percent. Our customer base is very diversified within North America. Our casinos are 'local' casinos in urban and suburban locations, with the vast majority of our business from customers who live within an hour from our facilities. 
"Our casinos have negligible meeting and convention business and few of our customers travel by air to visit us. This may temper the impact of COVID-19 on our business, but this situation continues to evolve and could adversely impact us until the virus runs its course."