With the industry shifting its focus towards the online casino sector as a result of the global COVID-19 pandemic, companies are finding new and innovative ways to produce gaming content tailored to a wider audience.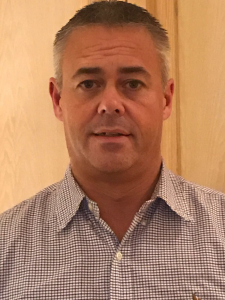 Realistic Games' recent partnership with Microgaming saw its Blackjack and Realistic Roulette become available to the firm's customers for the first time as it merged its titles from the Reading-based suppliers portfolio.
Speaking to CasinoBeats Realistic Games' Commercial Director Robert Lee expanded on the continued appeal of table games, the future of such titles in the market and the firm's secret to standing the test of time.
CasinoBeats: Realistic Games' table games portfolio has recently gone live through Microgaming. What is it about these games that continues to appeal to players years after launch?
Robert Lee: Table games are all-time classics, boasting a familiarity and appeal among players that spans one of the most diverse range of demographics in the industry. We've worked hard to deliver a realism in each of our table games to really bring the online experience to life. 
In Realistic Roulette, for example, we have included actual land-based ball spins, and our Blackjack game features seamless turning of the cards. Every detail, from the easy-to-use buttons to the bet placement flow in Roulette, has been considered with the player front of mind so that the user interface is as intuitive as possible – especially on mobile. 
Additional touches, such as the dealer checking for Blackjack and safety messages triggered when a player tries to take a card they probably shouldn't, all add to the quality of the experience. By thoughtfully bringing these elements together, our table games continue to be consistent high performers in multiple markets. 
"Each of our table games delivers a level of authenticity that has been crucial to attracting long-term fans" 
CB: How do you create a table game with longevity?
RL: For a table game to be a cut above the competition and remain relevant, it has to be easy for the player to engage with. Having to remove chips and re-bet if the chips have not gone where they were initially intended, for example, disrupts the game flow and results in a sub-optimal gaming experience. 
Navigating the user interface should be effortless throughout the game session to not only ensure a seamless experience, but also help to differentiate content from supplier to supplier.
Each of our table games delivers a level of authenticity that has been crucial to attracting long-term fans yet remains true to the signature Realistic style that runs throughout our casino portfolio.  
CB: What features and aspects does Realistic Games focus on to ensure this type of content stands the test of time?
RL: Constant review of the performance of our content and feature enhancement is what gives our games a long shelf-life.
Our table games are built with device detection software that optimises the game depending on the device it is being played on, allowing us to scale up or scale down the level of content we show to the players.
This improves functionality and allows for a smooth experience no matter if the player is using a desktop, mobile or tablet device. 
CB: In a previous interview you mentioned technology as driving forward the standard of titles, how has Realistic Games used this to its advantage?
RL: Realistic Games was one of the first suppliers to pioneer WebGL technology and through this we have pushed the boundaries of what we can do with our table games. Realistic Roulette is a strong example, empowering players to choose the view of the game that suits them most, whether that be fully immersive 3D or a 2D bird's eye view.
Developed with mobile in mind, it is only by harnessing the capabilities of WebGL that we were able to produce a truly unique product and give our operating partners a genuine point of difference. 
CB: Has the advance of live casino eaten into the market share of table games? Or do these verticals appeal to a different type of player? 
RL: Live casino in the land-based environment is what gave birth to both the online format and table games, so there is naturally going to be a popular following of those products. Likewise, there was a time when RNG table games were the only way to play roulette and blackjack online, and their captive following remains intact to this day. 
There is most definitely plenty of room in the market for both types of products as they generally appeal to different playing styles. Table games are easy to play on-the-go and are incredibly well suited for mobile, whereas live casino is only just beginning to dip its toes in smartphone optimisation.
As technology develops and table games become increasingly comparable with the real-life experience, their longstanding prominence in the online casino product portfolio will be cemented further. 
CB: During the current global situation, how important is it to retain and engage players with many sectors from the live sport sector drifting to the online gaming industry?
RL: This is entirely dependent on the type of business that people are operating. An operator that has a dominant sportsbook business is clearly going to be affected by the lack of sport and will therefore be reliant on other product verticals within their portfolio to keep customers engaged. 
Meanwhile, operators which do not offer sports betting will be looking at growth in their business as people have more leisure time on their hands in the current climate.  It's also good to see operators introducing additional responsible gaming measures for players during this change in the social environment.
CB: How do you expect the market for table games will develop in future?
RL: Table games are an interesting product vertical. Whilst slots and live games evolve all of the time, it's quite difficult to innovate actual games of roulette and blackjack, as the type of players it attracts prefer the traditional look and feel. 
For Realistic, it is key that they are able to engage and move around our table games with ease, so we continue to ensure our UI and UX are second to none.