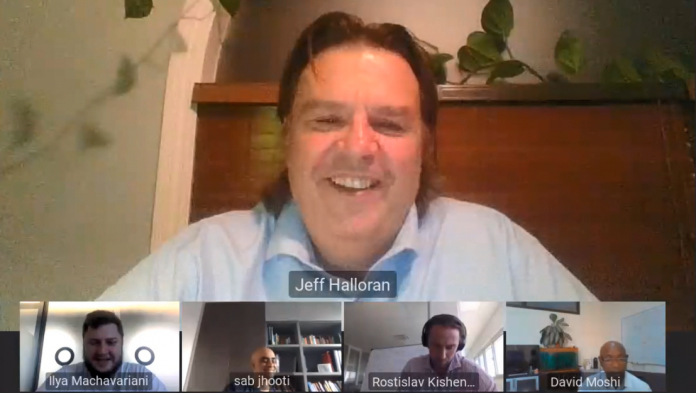 The importance of local partners and a thorough understanding of local regulations became apparent during the first panel session at SBC Digital Summit Africa, as panellists discussed the opportunities in East Africa and the intricacies of both regulatory frameworks and tax regimes.
Kicking off discussions, David Moshi, managing director of Gaming Advisory Africa, offered his legal expertise when it comes to looking at entering new markets in Eastern Africa, having identified three key areas which must be understood first: company structure, individual regulatory frameworks and tax regimes.
Drawing on his own experiences, he explained why these three areas are key: "We have helped a number of clients when it comes to entering different markets. We also interact regularly with regulators. From that experience, I would say that the key for us when it comes to onboarding clients is to ensure that they understand the various aspects of each market.
"One aspect that is key to consider before you enter a market is how you structure your company. The regulatory framework is also massively important in terms of knowledge, how to interact with different jurisdictions. You must have a good understanding of the regulatory framework that exists in the market you are looking at.
"The other aspect which is very key and every investor should know is understanding the tax regimes and how taxes are applied. Of course, I think this is one area which has seen a lot of changes taking place with different actors being introduced. At some point, everything will balance out. Regulators will be looking at the social impact but at the same time, trying to encourage the growth of the industry in terms of trying to raise revenues."
Moshi was joined on the Opportunities in East Africa panel by Sab Jhooti, CEO of Bonmoja, Rotislav Kishenkov, head of Africa region at Melbet and Jeff Halloran, managing director of Sahara Games. The discussion was led by panel moderator Ilya Machavariani, CEO of 4.H Agency.
Discussions soon turned towards key advice when it comes to looking at the East African market, which Jhooti succinctly explained why European and North American operators simply cannot 'copy and paste' their offerings.
He said: "Don't think you can copy and paste your European site into Africa – the market is very very different. The other thing you must understand is that customers are also very very savvy, we've come to realise this.
"If you're investing in Africa, to recognise one licence isn't going to be enough. You can wake up on any given morning and you could have lost your licence and all the investment that you've poured into a country. If you're committing to Africa, you're going to have to understand that you're probably going to have to enter a number of different countries.
"The other thing is, if you're considering the African market, in a lot of countries you need to have local partners. It's ok when you proactively want to have a local partner, that's fine. But when you're forced to have a local partner, you need to tread very carefully. We have been very lucky in terms of our local partners. But most companies have probably had a few close shaves."
The idea of establishing local partners was something echoed by Halloran, who warned that operators simply cannot survive without that local link. Not only this, but Halloran reiterated the need for operators to gain a thorough understanding of each individual market across the continent, urging them to not brush all 54 countries with the same brush.
He said: "The main thing is, you really cannot survive without a local partner. The two takeaways from what Sab said is to not bring European concepts there – they have their own. A lot of the time, however, suppliers may try to force feed you solutions by saying 'this worked really well in Germany' or 'this had success in Italy or the UK'. However, this doesn't mean it will work in an African country.
"The other thing is, Africa seems to be the only continent in the world where people seem to paint it as one individual country. It's 54 individual countries, and you must respect that and treat them independently. Stop brushing them all with the same brush. Having said that, you cannot grow organically remotely, so you have got to have those local partners.
"The African market is not for the faint of heart, you cannot be risk averse. You're either jumping in the deep end of the pool, or you're grabbing your towel and staying away from the water because you're not ready for it.
"Your partners make or break you, and I guarantee that all of the experience I've gained in the African market still won't be enough. There will be a time where I'll trip over a landmine, because you don't always see them. Keep your eyes open, make sure you have strong local partners and don't force feed European and North American tricks and methods down their throat – it doesn't, and won't work."
SBC Digital Summit Africa (6 – 7 October 2020) is the leading virtual conference and exhibition for the African betting and gaming industry. It features more than 60 expert speakers sharing insights and ideas about the future of markets across Africa, with all 17 conference sessions available both live and on-demand. 
Delegates can also enjoy a programme of networking roundtables and an interactive product display area showcasing the latest industry innovations. Click here to register for your free pass.