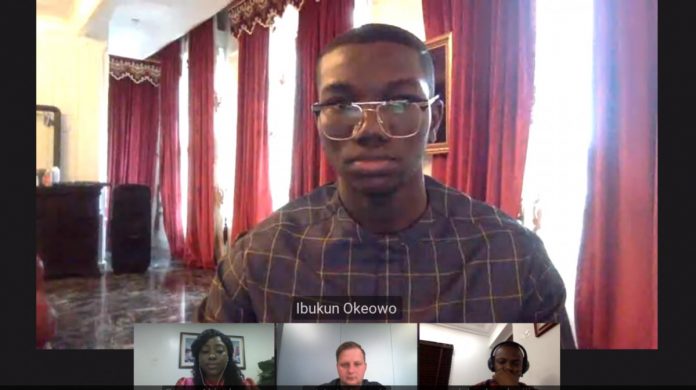 Ibukun Okeowo, CEO of Gibet, has implored the national and state regulatory committees to seek synergy in an attempt to achieve synchronicity in regulated markets across West Africa.
Speaking on the first day of SBC Digital Summit Africa, Okeowo, participating on the panel 'The Challenges of West Africa' highlighted issues within Nigeria and called on both committees to explore a way to harmonise both state and national regulations.
"The bodies in Nigeria are not in sync," claimed Okeowo. "We have a national lottery commission, we also have the state lottery commission … and they are not in sync. You have to pay for a national lottery licence yet the state is still going to ask you to pay so it's a bit costly for a new start up to break into the retail market. 
"Online you're okay if you just get one licence… you can operate nationally online. Yet if you're like us we want to operate in the retail space because the retail market is bigger than the online. We then have to get a licence… the costs are very very big and very expensive. 
"I would implore the national regulatory committees and state regulatory committees to find the synergy to syncronise together."
Joining Okeowo on the panel, sponsored by SB Betting Software, saw the sponsors own director, Michal Glowacki and Adekunle Adeniji, managing director of Betbonanza with Bimpe Akingba, executive secretary at the Association of Nigerian Bookmakers moderating the session.
Starting the session, Akingba noted the benefits of the igaming industry in West Africa: "The gaming industry in West Africa just by being an emerging market has contributed tremendously to the West African economy while providing jobs and increasing capital income. The industry however is faced with multi-faceted regulatory and operational challenges."
Agreeing with Okeowo's previous statement, Adeniji claims the current process is a 'headache' for operators: "There should be a way to harmonise both state and national together. It sometimes gives the operator a bit of a headache where you have to go to every state and get a licence which is not bad but the issue is you don't know where to pay your tax to, is it national or is it local?
"Sometimes there should be more harmonisation between these regulators where we can know what to do at every point in time. There should be clear guidelines on what to do every time. Maybe a book, where new regulators come into the industry where they can check what they are able to do and where to go."
Glowacki, speaking from a technical provider perspective expressed that, from his side of the industry, he hasn't had that many challenges compared to operator's yet he highlighted a few issues he's had to 'battle'. 
"The biggest problem is that sometimes those regulations, specially from a technical point of view, I would have to report the activity of the clients, they are written by very experienced people who are most probably from Europe which don't understand the local market, so from time to time we have to discuss it a bit. We don't have a lot of influence on the regulators…" Glowacki explained.
"It's very challenging for African bookmakers to gather all the information like session times and collect every detail of information on their profile and computer they are using. It's probably not the biggest challenge in West Africa… It's very costly to develop such a service, especially now during COVID, I don't know if there's a lot of funds in the operator's pocket.
"Recently we got a new regulation from Lagos State Lottery Board, this organisation is already very experienced so every new regulation from my experience, it's more professional, in this case it's not a challenge but the right direction they're going to. It's a good example for the others to build a strong regulated Africa."
SBC Digital Summit Africa (6 – 7 October 2020) is the leading virtual conference and exhibition for the African betting and gaming industry. It features more than 60 expert speakers sharing insights and ideas about the future of markets across Africa, with all 17 conference sessions available both live and on-demand. 
Delegates can also enjoy a programme of networking roundtables and an interactive product display area showcasing the latest industry innovations. Click here to register for your free pass.