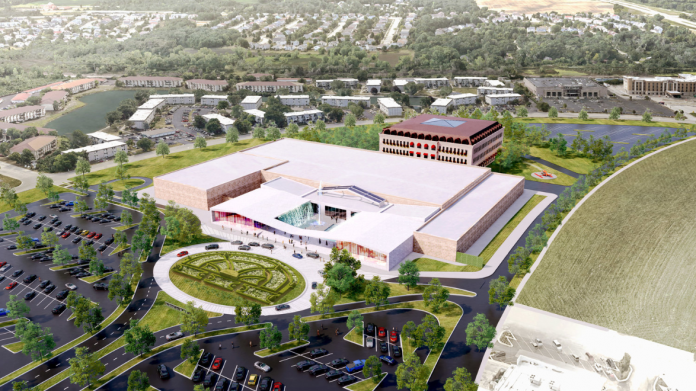 Full House Resorts has provided a further update to its potential casino development in Waukegan, Illinois, with the firm one of three bidders for the project.
This has seen the firm sign a commitment letter with a multi-billion-dollar investment management company that it says has experience with casino construction projects. 
Anticipating fully funding the American Place project, under the terms of the commitment letter, the investment firm would provide approximately $300m of non-recourse, development capital to construct the facility, as well as a temporary casino while the permanent venue is under construction.
Daniel Lee, president and CEO of Full House Resorts, explained: "We continue to be one of three companies vying for a gaming license in Waukegan, Illinois. Last week, the Illinois Gaming Board indicated that it expects to choose its preferred developer in 2021, seemingly most likely in the spring or summer. 
"We believe our American Place proposal is the most creative and dynamic of the proposals and should generate the greatest amount of investment, tax revenues and jobs for Waukegan and its surrounding communities. To augment our application, we recently executed a commitment letter to fund American Place, including both a temporary casino and the permanent facility. 
"The commitment letter is with a multi-billion-dollar investment management firm that has experience with casino construction projects. Under the commitment letter and if chosen by the Illinois Gaming Board, Full House would invest $25m in the project as equity, will own no less than 60 per cent of the project, and will receive management fees for operating the casino and related amenities. As noted, the company currently has $34m of cash and equivalents. 
"All of the project financing is anticipated to be limited to the Waukegan project and would not be guaranteed by Full House or its other subsidiaries. We look forward to the opportunity to formally present our proposal to the Illinois Gaming Board in the coming months."
The Las Vegas headquartered casino developer and operator made the update in its third quarter financial report, which reported a slight drop in revenue to $42m (2019: $44.3m) due to operating limitations during the COVID-19 pandemic.
Net income for the reporting period, ending September 30, 2020, grew to $7.7m (2019: $704,000), with adjusted EBITDA finishing up at $12.5m, an increase of 115.6 per cent from $5.8m in the third quarter of 2019. This strong growth primarily reflects new marketing programs and staffing improvements at the company's properties. 
"We had a phenomenal third quarter," added Lee. "As we noted last quarter, we chose to reopen our properties conservatively in terms of amenities and hours of operation, given the uncertainty of the customer response to reopening in the midst of a pandemic. 
"We are pleased that customers have generally responded positively, recognising that it is possible to operate a casino with appropriate social distancing and health safety measures. We think our positive results also reflect that people generally drive rather than fly to our casinos and that we do not rely on potentially pandemic-unfriendly amenities such as shows, nightclubs or convention facilities. Finally, we installed new slot management systems at two of our more important properties in late 2019. 
"We used the pandemic-closure period to familiarise ourselves with those systems, analyse our customer data from late 2019 and early 2020, and reinvent our key marketing strategies, including our loyalty programs. All of these factors helped our operating income more than triple, and our Adjusted EBITDA more than double, over the prior-year quarter. 
"We think that much of this improvement is sustainable. All of our properties still have operating restrictions in order to maintain social distancing, including the number of slot machines that we are permitted to operate, the number of people that we can accommodate at each table game, and restrictions on the types of food service we can offer, as well as the seating capacity of our bars and restaurants. 
"In Colorado, we are still unable to offer any table games. Even with these restrictions, several of our properties, including our Colorado property, had their best months in history during the quarter."