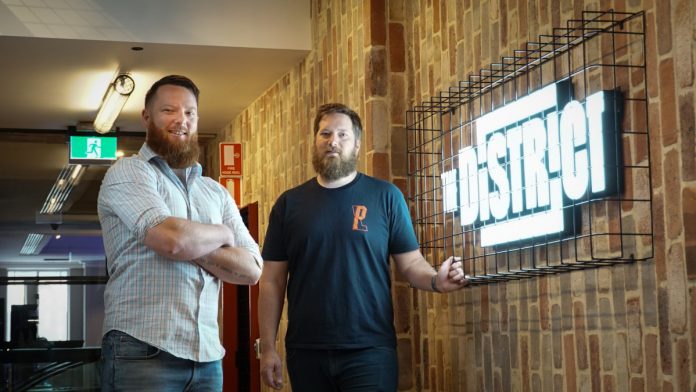 SkyCity Entertainment Group has unveiled details of the grand opening of The District at SkyCity, which features Australia's first fully functional brewery within a casino.
Officially debuting to the public on Friday 20, November, The District is billed as "a vibrant live entertainment space," and is lauded as a "key pillar" of the group's ongoing $330m Adelaide transformation as it strives to develop a "world class" integrated casino and entertainment precinct.
The District at SkyCity intends to bring together all venues on level one in the current Heritage Building, incorporating a poker zone, sports bar, the Pirate Life microbrewery, live entertainment, and Bistro.
Jarrad Anderson, The District venue manager, stated: "Aussies have always had a strong affiliation with good beer and places to drink it… live music, great food and watching sport is also part of our culture. Being able to find it all under one roof is our point of difference."
The District at SkyCity will feature a mezzanine level, allowing increased capacity for live entertainment, where customers can enjoy Pirate Life beers tailor made for the venue. Pirate Life was founded in Adelaide in 2014 by Michael Cameron, Jack Cameron and Jared Proudfoot.
Proudfoot, Pirate Life co-founder and brewing director, said there's a lot to be excited about as the first series of Pirate Life beers made exclusively for The District are introduced.
"Our first brew is the District Draught, brewed with Pale and Munich Malt, the District Draught is fresh, familiar and ready to session," he commented.
"A hop free boil means ultra-low bitterness, with notes of citrus. It pours golden straw, with a generous pillow of foam. Expect aromas biscuit malt and nashi pear, with subtle notes of lime. The palate is malty, with a mild body and a clean, moreish finish."
Other significant transformation works recently undertaken in the Heritage Building include a repainting of the Marble Hall for the first time since the Adelaide Casino opened in 1985, and refurbishment and extension of the Baccarat Pavilion.