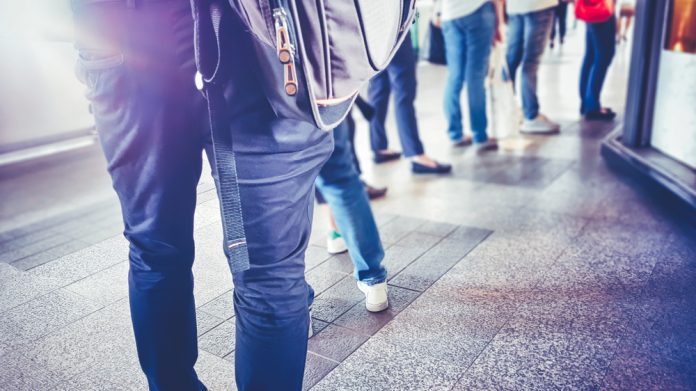 The UK Gambling Commission's chief executive Neil McArthur has warned that the regulator will exercise its power to the fullest degree, to ensure that all operators are in line with impending legislative changes. 
Opening the 'Raising Standards' conference at London's Southbank Centre, McAthur also stated that the government and its regulatory agencies will take every opportunity available to 'make Great Britain the world leader for safer gambling'.
"Firstly, any operator that tries to bend the rules or is unwilling to comply with the high standards we set will find the Commission is willing and able to drive them out of the British market," he said.
"Secondly, I think that the 'experiment' of working collaboratively to accelerate progress that results in tangible improvements for customers has been shown to work, and we want to build on that approach.
"As I have said before, it is not my job to promote the gambling industry; I work in the best interests of customers, but that doesn't mean that the relationship between the regulator and its licensees has to be adversarial."
McArthur noted that the relationship between the UKGC and operators should be mutualistic, adding that the commission wishes to 'support the industry in raising standards' and to 'not just intervene when things go wrong'.
He continued: "We want to support the industry in raising standards, not just intervene when things go wrong and, in practice, this means engaging more directly with operators and groups of operators, and it's something that we are keen to do more of in the future.
"We are working hard to make Great Britain the safest place to gamble in the world and we need you to work with us to achieve that outcome.
"And, whilst I know that many of your businesses have faced enormous struggles. And I know that some of you will have been forced to make tough decisions to keep your businesses viable in recent months, the fact that everyone has kept customer protection at the top of their agendas – despite all the challenges – tells me that we are on the right track."
For its impending review of the 2005 Gambling Act, McArthur remarked that the government had received the most diverse range of opinions and guidance on how gambling should be reformed to reduce harms and protect consumers.
Addressing the review, McArthur noted that the UKGC has no plans to 'take its foot off the accelerator' when it comes to maintaining its licensing conditions, dismissing any suggestion that the impending review is an excuse to 'slow down'.
"I want to make it crystal clear that we will not be taking our foot off the accelerator whilst the review takes place. We are making progress in lots of areas and we must continue to work together to make gambling safer," he added.
"Where we see an opportunity to raise standards for customers, we intend to take it, adopting – as we always have – a precautionary approach where appropriate. And we will not accept the review of the Act as a reason for any operators to slow down either. None of you should get distracted from the task in hand."
Affordability, product design and the 'Single Customer View Project' were also earmarked as three core areas in which the industry needs to make progress, as the sector braces itself for sweeping legislative changes.