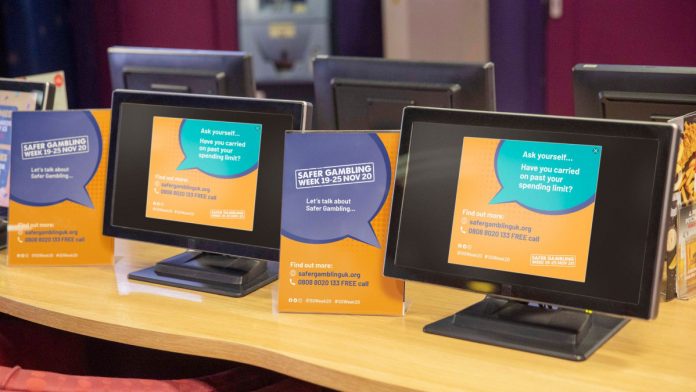 The Betting and Gaming Council has marked the beginning of Safer Gambling Week by asserting that the industry is committed to safer gambling "not for one week but for all year round".
The significance of the event, which gets underway today and runs until Wednesday 25 November, will not be undiminished by the latest lockdowns, says the group.
Hundreds of betting shops in England, Scotland and Northern Ireland will be forced to keep their doors closed during the week, however, over 100,000 staff at more than 9,000 gambling venues and online sites are said to be participating.
SGW's 'Let's Talk About Safer Gambling' is to feature prominently online and in venues which have escaped COVID restrictions, with betting shops, casinos and online operators, arcades and bingo companies also getting involved to promote the many tools available to help promote safer gambling.
This includes initiating conversations with customers about the help that is available; promoting the setting of limits on spend or time played; safer gambling messages displayed in premise windows; and leaflets about help and support for customers. Throughout the week sites will also promote safer gambling messages to customers through banner ads or pop ups.
Dugher explained: "Safer Gambling Week is incredibly important, but safer gambling should not be seen by anyone as simply something we support for one week of the year – it is a commitment for every week of the year.
"Since being set up a year ago, the BGC has been at the forefront of efforts to drive up standards within our industry.
"Some 30 million people in Britain enjoy a flutter every year – whether that's in betting shops, casinos, playing bingo, betting and gaming online or on the National Lottery – and the vast majority do so perfectly safely.
"However, one problem gambler is one too many, which is why we are delighted to support Safer Gambling Week.
"The various lockdowns across the UK will inevitably mean that Safer Gambling Week 2020 will be different from those which have gone before, but its central theme remains as important as ever and will still be heard loud and clear.
"We have already made huge strides in our first year, including a requirement that at least 20 per cent of all TV and radio betting advertising be safer gambling messaging, introducing cooling off periods on gaming machines, encouraging deposit limits, bringing in new ID and age verification checks, and massively increasing funding for research, education and treatment.
"But we are eager to go further – and look forward to working with the government on the gambling review to introduce further changes that ensure that the millions of people who enjoy an occasional flutter do so enjoyably and safely."
Neil McArthur, chief executive of the Gambling Commission, added: "We welcome the emphasis on safer gambling and it is encouraging to see operators from all sectors collaborating to raise awareness of the need to put consumer safety at the heart of everything they do."