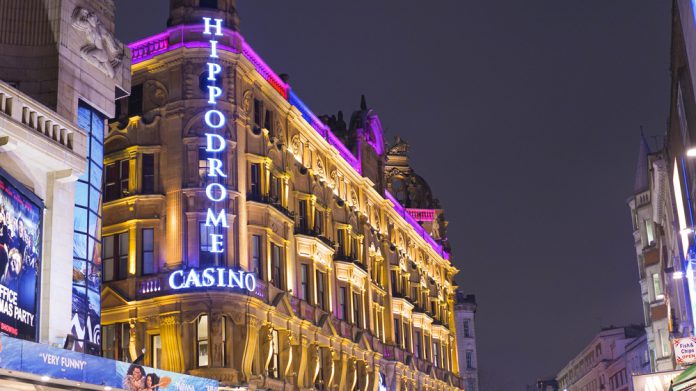 London's Hippodrome Casino has expressed delight and excitement at its imminent reopening, after the UK government confirmed which Tier regions across England would be placed in after exiting lockdown at the start of December.
The venue had previously stated that it had created "a safe and secure environment for our customers and staff," after voicing displeasure at the announcement of a month-long lockdown from Thursday 5 November until Wednesday 2 December.
Promising a "truly unique" West End experience, Simon Thomas, CEO of the Hippodrome Casino, confirmed that "every floor, every room, every table" would reopen, which includes three casinos and a new poker room.
Earlier this week, the Betting and Gaming Council thanked the UK government for its decision to permit betting shops to remain open in Tier 3 areas, but has vowed to continue to press for the full and safe reopening of casinos too.
As part of Prime Minister Boris Johnson's 'COVID winter plan,' spectators will be welcomed back to English sporting venues from next month and betting shops gained permission to stay open throughout the Tier system, but casinos will have to shut down in the regions under the most severe restrictions.
After Tier 2 status was confirmed for the capital yesterday, Thomas said in a lengthy statement: "I'm delighted and excited to let you know The Hippodrome Casino will reopen on Wednesday December 2. Every floor, every room, every table. Seven days a week, and an hour later than before, 8am to 11pm. Last entry will be 10:30pm, and you can buy drinks with meals – table service of course – up to 10pm.
"Hygiene protocols will be in place to ensure the continued safety of our customers and staff. We're relaunching in true Hippodrome style of course. Our theatre will reopen with a raft of entertainment, as will food favourite Heliot Steak House where our delicious USDA prime steaks will be ready for you.
"There are the three casinos, our new poker rooms on the third floor, and our new three floor outdoor terraces where you can drink and eat, game, smoke and socialise. Truly unique for the West End. We are finalising a delicious 'substantial food' menu (the government told us to call it that) available throughout the venue, (as current rules say you can only have alcohol with a substantial meal). This can also be served at the gaming tables and the electronic slots.
"Heliot Steak House – hailed year on year as London's number one steak house – will be open seven days a week, 5pm to 11pm, with last orders at 9:30pm. And from December 10 we' be opening Heliot for lunches as well, Thursdays to Sundays from 1pm, so you can plan your pre-Christmas celebrations now.
"There will also be an amazing link up of entertainment in our theatre while Magic Mike Live takes a short break until next year. From Wednesday to Sunday throughout December there will be two shows a night featuring some of the biggest names in show business, including many top West End stars."