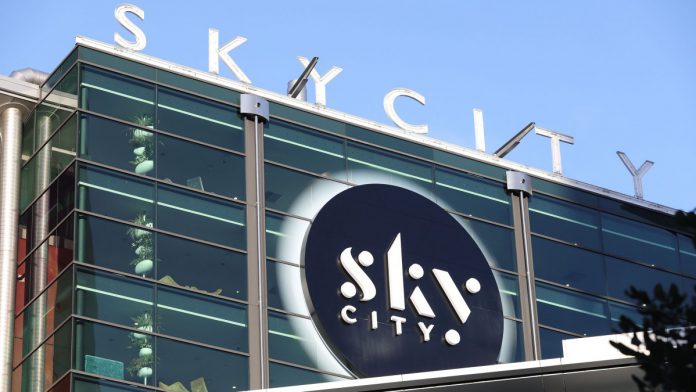 SkyCity Entertainment has cited continued COVID-19 disruption, as well as impact by the New Zealand International Convention Centre fire, as major contributing factors amid a series of declines across key financial metrics for the six months ending December 31, 2020.
Despite praising the resilience of its local gaming performance, the lack of international tourism related to its wider business operations is said to have "significantly impacted" the group during the reporting period.
Revenue for the H1 2021 period dropped 30.7 per cent to NZ$ 499.9m (2020: NZ721.7m), net profit after tax plummeted 76 per cent to NZ$78.4m (2020: $328m), and EBITDA declined 62.5 per cent from NZ$4075m to NZ$152.6m.
"Our local gaming performance has demonstrated resilience in the first half whilst our tourism-related businesses including hotels, food and beverage and international business, have been significantly impacted," said Michael Ahearne, CEO and SkyCity.
Adding: "We have been making operational adjustments to the business when necessary in response to the ever-changing market environment resulting from COVID-19 and we continue to adhere to all government guidance to ensure our staff and customers are managed safely."
At property level, Auckland is lauded as delivering resilient local gaming activity, offset by a pandemic disrupted non-gaming performance; with Hamilton and Queenstown bringing double-digit EBITDA growth led by local gaming and cost management initiatives respectively. 
The group's Adelaide's performance prior to the opening of its AU$330m expansion was impacted by COVID-19 disruption, with performance since opening the new facilities said to be significantly improved across all activities.
However, SkyCity does update that its online casino business, which is delivered in partnership with Gaming Innovation Group, has exceeded expectations with "significant growth in revenue and EBITDA despite operational constraints".
Reporting approximately 30,000 active customers with a broad geographic spread across New Zealand, SkyCity says it "presents a significant long-term growth opportunity with potential to monetise omnichannel gaming in the future, subject to regulation of the online casino market in New Zealand".
Ahearne continues with a future outlook: "Turning to the outlook for FY21, we will continue to focus on navigating through the uncertainty presented by COVID-19 (including alert level 3 settings in Auckland this week) whilst delivering our medium-term strategic plan including leveraging our new assets such as the Adelaide expansion and Auckland VIP gaming facilities"
Alongside its trading report, SkyCity has also announced the appointment of Julie Amey as chief financial officer, who joins the company from Shell, Australia.
Amey will be commencing with the role on May 1, 2021, and replaces Rob Hamilton who resigned late last year and who will be departing the business on February 26, 2021.