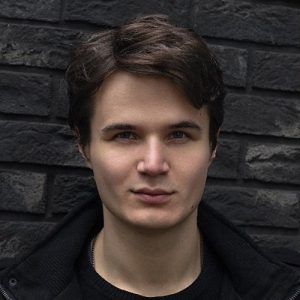 Roman Sadovskyi, product owner at Evoplay Entertainment, explains why easy and 'onboardable' entertainment will help online casino to sit alongside sportsbook this summer.
He also describes Germany as the 'hottest' opportunity for online gaming and teased plans for its '2021 showpiece adventure' – a project to rival last year's Dungeon: Immortal Evil launch.
CasinoBeats: What do you see as the most exciting product verticals in today's gambling industry? 
Roman Sadovskyi: Of course, sportsbook very much hold sway across plenty of countries this year, especially for all my fellow football fans out there, but given my passion for gaming – I'm far more excited about what we're set to see when it comes to the advances in RNG and across casino. 
I believe my friends over in business development and sales are going to be very excited about the cross-sell potential this year for instant games. They've got just the right recipe to make them a standout vertical this summer, as the games are lightning quick and easy to play – delivering instant results with unrivalled speed. 
For me, this level of immediacy is exactly what's demanded by today's player, particularly those from the gen Y and Z age group. I believe that offering such an easy, 'onboardable' type of entertainment offers a real chance for them to sit alongside sportsbook during this summer's major action.  
CB: And what about markets – are there any you find especially promising? 
RS: There's so many to choose from! I'll start with Europe, where we've been doing some really great work as a team. We're especially proud of how we bring together development and product with our marketing pros to create titles that can be a real hit with European players. This approach really helps us to incorporate player-driven insights into our work, and I've been happy about how popular we've proven to be, particularly with the streaming community.  
Looking to locations, Germany's no doubt the hottest this year, home to a seriously large population with plenty of money for entertainment – it also wouldn't go amiss to mention my home country of Ukraine, which we're looking forward to getting involved in this year. Again, this will be another very interesting area for us, as after all –nobody better understands their own players than a development team that shares the same heritage! 
CB: It's hard to differentiate many of the games found in today's slot market – do you perceive there to be a lack of innovation? 
RS: Innovation is critical – but only when it actually helps to meet player requirements. Innovation for innovation's sake won't get you anywhere, so it's important to start by asking what your audience wants. 
"Innovation is critical – but only when it actually helps to meet player requirement"
Classic casino themes such as ancient Egypt and fruit-based symbols still have their place, and many of the market's top-performing slots draw heavily on these ideas. Having said that, there's a diverse variety of different visual and technical options on offer in today's gambling industry, with the 3D space a particularly interesting prospect. 
For that reason, I don't see a lack of innovation within our industry, and it's great to see the igaming community successfully evolving and adapting to an ever-changing world. Long may it continue. 
CB: How does Evoplay Entertainment's catalogue stand out? 
RS: Our ground-breaking approach involves a high level of experimentation, with players' needs lying at the heart of everything we do. That applies to each element of our award-winning portfolio, from our games' visual designs, to the mathematical models that underpin them, and everything in between. 
We worked long and hard to launch Dungeon: Immortal Evil at ICE London 2020 – and to this day, there's been nothing else like it. Offering a true RPG-based experience, it follows the game's hero through a mountain temple overtaken by the forces of darkness – and to say it stands out would be an understatement! 
Other than that – it's all about technology. Whether it's our in-house Spinential casino engine, designed to reduce download speeds by up to 90 per cent in emerging markets with limited bandwidth, or our approach to harness the very latest in tech out there and being the first to bring it into our industry. 
CB: What are your priorities for the year ahead? 
RS: We're gearing up for a revolutionary product launch that's set to be an absolute gamechanger. We're looking to subvert every conventional assumption about game development with a pioneering new title that matches the success achieved by Dungeon: Immortal Evil, and then some. It's our aim as a development team to launch one standout game each year that can be called a true flagship for gaming development. 
While I can't say anything just yet (hold on until this summer), we can't wait to unveil our 2021 showpiece adventure. With such a talented and hardworking team of professionals on board, every day is an exciting journey and it's been a real pleasure to work on the game over the last year to get it ready for market. I'm really looking forward to pushing the boundaries of what's possible in gaming development– here's to another exciting year ahead.