As 2020 nears the rear-view, to the delight on billions worldwide, CasinoBeats has featured insights from numerous industry incumbents who have charted stand-out moments of the year, as well as touching upon ambitions moving forward.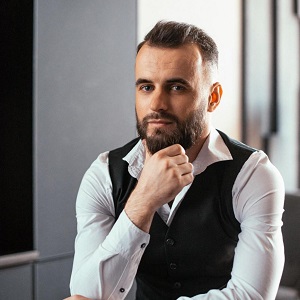 In the latest addition, Vladimir Malakchi, CBDO at Evoplay Entertainment, examines a rollercoaster year, and dissects the online casino slot developer's journey thus far.
CasinoBeats: Looking all the way back to ICE, there's certainly been plenty of launches this year for Evoplay Entertainment, what's stood out the most for you?
Vladimir Malakchi: It's certainly been a rollercoaster of a year! We've really kickstarted the agenda for bringing in the next generation of gaming – particularly with the launch of our flagship game for 2020, Dungeon: Immortal Evil, the industry's first RPG-inspired hack and slash slot game.
Designed with the latest generation of player in mind, it has revolutionised the game development process – and follows our hero's epic quest to reclaim an ancient mountain temple from terrifying monsters, and with every successful combat, players are rewarded with big cash prizes. We originally unveiled the game at ICE this year – to great industry acclaim and we were delighted to see it shortlisted for EGR's Game of the Year as well as multiple categories at the SBC Awards.
I've also been especially proud of the fact that we've been able to buck the trend for RNG and achieve some really good numbers when it comes to cross-selling to sportsbook fans this year.
"…I'm really impressed with our team's success"
Our flexible and user-centric approach to game development ensured that our instant games have been really high performers – especially Football Manager and Penalty Shoot-out, which have proven hugely popular with our Europe and LatAm-based partners. 
Combined with this is the launch of our Spinential engine, which allows players to accelerate loading and download speeds for games by up to x10 and we're able to facilitate a really enhanced gaming experience for players with older devices – as well as speeding up the UX for those with the latest models.
This has proven invaluable for our operator partners in emerging markets who have looked to migrate retail customers over to the online world, despite the limited mobile infrastructure. 
CB: Where's been the focus this year? What markets have you targeted and where have you been looking to build your profile?
VM: When we began 2020, we set our sights on new market expansion across Europe and LatAm – and we were laser-focused on achieving that goal. Close to a year on, and I'm really impressed with our team's success, they've gone above and beyond in delivering our brand globally and I'm very proud. 
In line with that, ensuring our development pipeline has catered to regional legislation has been key for powering our growth, as we've been able to offer some really great titles to our partners. Part of that has been ensuring we can deliver games that offer a real difference, as well as showing how we can establish a mutually beneficial partnership that can net really great results. 
"We've also been working on a very exciting announcement for our company"
We've really seen that payoff with our expansion across Southern Europe this year – with debuts across Italy, Romania, Bulgaria and Croatia. Another outstanding milestone for us – and one that will no doubt be a huge boost to our profile – will be our recently agreed partnership with Playzido, which will see us quickly scale up our offering across the UK, MGA and Gibraltar markets. 
CB: Evoplay Entertainment will be celebrating its fourth birthday next year, how would you chart the company's development over the last few years?
VM: From a small start-up with big ideas back in 2017, we've quickly evolved into a globally recognised game supplier with a hard-earned reputation for delivering some of the industry's most innovative in-game tech. We recently passed the 100 mark for launches, and despite our rapid expansion in the last couple of years, we've always stayed true to our core mission – to go beyond the traditional approach to game development and change the way the world sees gambling products.  
We've also been working on a very exciting announcement for our company, which will be coming early January – so do watch this space! 
CB: From your experience, what's key for a slot provider's growth trajectory to go from rising star to established market player?
VM: I would say that there are three key factors that determine your success in establishing yourself as a strong brand in a competitive market: a diverse range of products, a strong B2B partnership network and a professional in-house team. 
"I cannot overstate enough the importance of creating an environment where creativity can flow"
Your product is your business card – and that is how you are presenting yourself to the industry and end-users. Its uniqueness and relevance to the market will define your company's value and competitiveness, as well as how you perform against your competition.
The ability that we've been able to deliver a gaming experience that is diverse, stands out from the others and meets the demands of both our partners and players has ensured that we're able to now stand alongside some of the industry's best suppliers. 
I also believe great things can be achieved when you share the same goals as your partners – as well as creating a business relationship where you can move from point A to point B on a roadmap together, while driving engagement and revenue. We've greatly extended our B2C and B2B partnership networks this year thanks to this approach – and as a result, have netted the biggest annual revenue growth we've had in the company's history.  
Last but not least, when it comes to our team – I cannot overstate enough the importance of creating an environment where creativity can flow – as well as the shared goal of working towards the constant improvement of both our products and partnership networks to ensure we are constantly driving our business forward. 
CB: Looking ahead to next year, what markets are you going to be watching and where's going to be of greatest interest for you and the team?
VM: From a commercial standpoint, first on the agenda will be building on our fantastic momentum from the last few months – as well consolidating the highly respectable position we have begun to occupy. Key to this will be a constant honing of our business strategy – as well as dedicating ourselves to always looking at ways we can create an even stronger offering for our partners. 
In terms of new markets, there's plenty of exciting developments taking place in the world of gaming – and we'll be monitoring newly legalised European markets and emerging territories across LatAm, with the likes of Argentina. As part of that, I'm hugely looking forward to bringing some of the best entertainment available in gaming to an even wider audience and I can't wait to see what our new players and partners will make of our games.