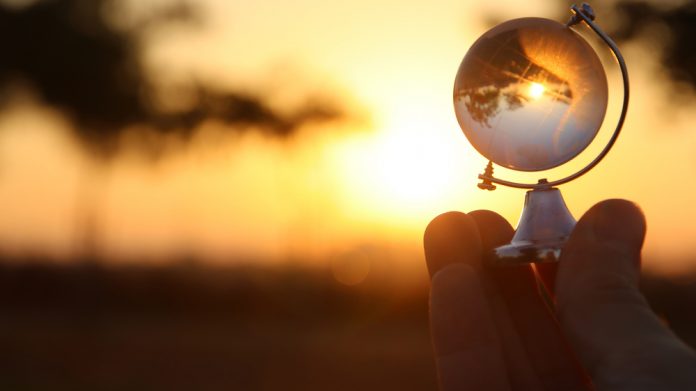 Entain has lauded "extraordinary resilience and professionalism" as the group delivers its FY 2020 trading update, maintaining buoyant expectations in the US, a commitment to its global ambitions and expansion to new audiences.
Amid a resolve to become net zero for greenhouse gas emissions by no later than 2035, Entain saw revenue for the year remain flat at £3.62bn (2019: £3.63bn), gross profit drop three per cent to £2.30bn (2019: £2.36bn), and underlying EBITDA rise 11 per cent to £843.1m (2019: £761.4m).
The group says the year's major disruptions came during Q2 and Q3 via retail closures and global sporting interruptions, with a strong performance prior to COVID-19 restrictions being imposed subsequently offset.
Entain's online division reports a 27 per cent surge in revenue to £2.68bn (2019: £2.11bn), commenting that "the business responded to the challenges presented by COVID-19, providing customers with a great range of products as well as enhanced protection measures".
Gaming NGR for the year is 29 per cent ahead at £1.53bn (2019: £1.18bn), with the performance particularly strong during Q2 amid global lockdowns, and as a partial substitution from sports following cancellations.
Sports NGR finished the year 24 per cent up at £1.19bn (2019: £966.5m), driven by an increase in online while shops were closed, as well as favourable trading margins.
On a retail basis, revenue dropped 40 per cent to £857.1m (2019: £1.41bn), with the group's UK estate also down 40 per cent to £678.6m (2019: £1.12bn), and its European operations decreasing 38 per cent to £178.5m (2019: £289.8m). In both cases these reductions were primarily due to temporary shop closures.
Jette Nygaard-Andersen, CEO of Entain, commented: "Having spent more than two decades working with digital companies using technology to transform and disrupt industries, I am hugely excited about the future prospects for Entain. 
"We are a digital entertainment company with a clear strategic focus on growth and sustainability. As such, we have a fantastic platform from which to use our proprietary technology to expand into new markets and reach new audiences around the world. 
"Today's results demonstrate the extraordinary resilience and professionalism of our people, as well as the importance of having a truly diversified business model that is not overly reliant on any one product, brand, territory, or channel."
Moreover, the company has also commented on its continued global ambitions, asserted delight at a "rapid growth" of its US joint venture with MGM Resorts that it says will be operational in 20 states by the end of 2021.
Buoyed by its acquisition of Bet.pt in October 2020 and the ongoing pursuit of Enlabs, which this week saw was an increased offer tabled, Entain also notes that it is continuing "to look for further opportunities to enter new, growing and regulating or regulated markets where we can drive further value".
After restarted its M&A programme last year following a pause due to the pandemic, it is added that "there are significant growth opportunities across the globe with around $50bn in gross gaming revenues in over 50 regulated markets in Central & Eastern Europe, Latin America and Africa where we do not currently operate today."
To complement this, however, Entain also acknowledges a targeting expansion to new audiences driven by technology advances that are "changing consumer behaviour with new trends and ecosystems creating exciting opportunities".
This, says the group, means that it must "adapt and innovate to drive further growth across new audiences," firstly by pivoting existing brands to appeal to a broader mass-market, recreational and engaged, customer base, to deliver heightened quality, and greater sustainability, of earnings.
Entain also suggests that there are adjacent markets, such as those evolving around skill-based gaming, where it can leverage product development expertise to expand its offering to provide marketing opportunities through free to play games.
Moreover, it is added that "we must adapt to develop products for customers in new and emerging markets and ecosystems," with a nod to an esports market, that is estimated to be with over $1bn, made.