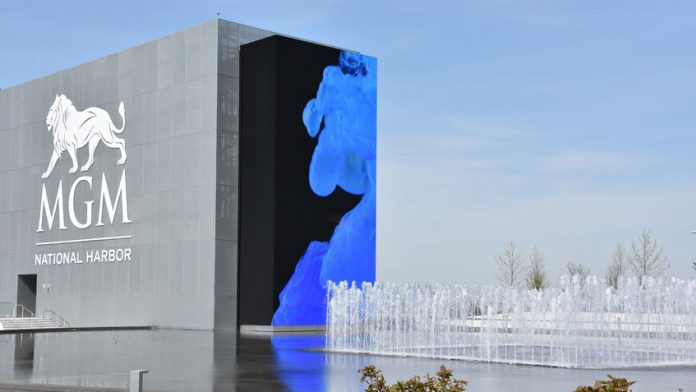 MGM Resorts is targeting the capture of increased market share via its BetMGM joint venture with Entain, as the group's regional US casino operations lead the operator's ongoing COVID recovery.
Maintaining confidence in the long-term recovery of the Las Vegas and Macau markets, MGM saw Q4 revenue drop 53 per cent year-on-year to $1.49m (2019: $3.18m), driven by lower business volume and travel activity due to the pandemic, hotel and other closures at certain properties, travel restrictions to Macau resorts, and ongoing operating restrictions.
Las Vegas revenue decreased 66 per cent to $479.7m (2019: $1.42bn), due to the pandemic and related operational restrictions as well as midweek hotel closures at Mandalay Bay, The Mirage, and Park MGM.
Pandemic and related operational restrictions, including a partial quarter of operations at MGM Grand Detroit, saw revenue at the group's regional operations decline 34 per cent to $595.4m (2019: $899.8m), with MGM China down 58 per cent from $727.3m to $304.7m).
Group-wide Q4 net loss came in at $455.9m compared income of $2.06bn in 2019, which included a $2.7bn gain related to the Bellagio real estate transaction. Adjusted EBITDA for the quarter came in at $97.3m.
"We remain confident in the long-term recovery of our business. We have strengthened our operational foundation through cost efficiencies that position us for sustainable growth, as solutions to the public health crisis accelerate and restrictions continue to ease." explained Bill Hornbuckle, CEO and president of MGM Resorts International. 
"Our fourth quarter results delivered adjusted property EBITDAR improvements over the third quarter and our regional operations continued to generate margin growth.
"We are engaged on pandemic response while staying focused on the future. This includes maintaining a strong balance sheet to seize opportunities and continuing to drive BetMGM, our US sports betting and igaming venture.
"BetMGM gained significant market share throughout 2020 while successfully launching in seven new states. We expect to be in 20 markets by the end of the year, and are very pleased with the January launches in Iowa, Michigan, and Virginia.
"I look to the future with hope and gratitude for the strength and determination of our teams and communities, and the continued loyalty of our guests. Safety and well-being remain our highest, unwavering priorities."
On a full-year basis, revenue plummeted 59.9 per cent from $12.8bn to $5.16bn, net loss reached $1.31bn from an income of $2.21bn, and adjusted EBITDA closed at a loss of $148.4m.
"I'm thrilled to play a role in the recovery and long-term growth of one of the most iconic global gaming entertainment brands," added Jonathan Halkyard, Chief Financial Officer and Treasurer of MGM Resorts International. 
"We remain focused on executing our strategic plan to drive margin expansion, deliver profitable growth and maximise shareholder value."