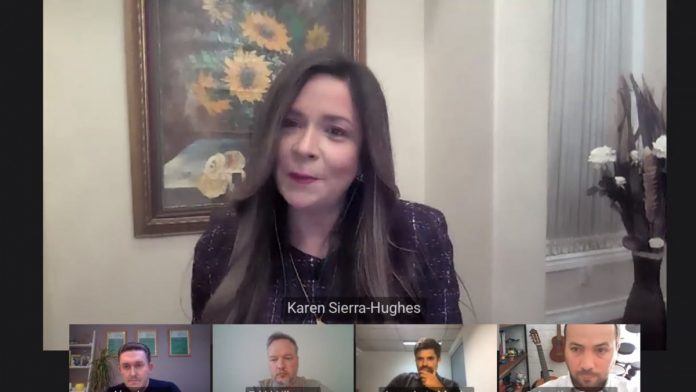 Leaders from across the igaming space within Latin America descended upon SBC Digital – Latinoamérica, to discuss the opportunities and challenges facing the industry in 2021 and highlighting the key growth areas within the LatAm sector. 
During the panel, entitled 'Leadership in LatAm igaming', and sponsored by BtoBet, Jose Juan José Mantese, managing director of LatAm Meridianbet, noted that from a technology perspective, it is still a 'really tough market'.
"So to be concrete, today in Latin America you have proper regulation for online betting in Colombia, the city of Buenos Aires, the province of Buenos Aires and Panama. From these four only one's operating," he commented.
"Then you have a mix, that could be Mexico or Paraguay, where you can operate under a land based casino licence. Then you have the offshore markets, like Peru, where you can operate with a licence from another jurisdiction like Malta or Gibraltar. 
"From my personal point of view, the only case that we can analyse and to say which are the concrete results is Colombia, which has more or less three or four years in the market. 
"I will always give Colombia the right that they were the first ones. They were the ones that put the online issue over the table. But the reality is that today we have a really concentrated market with 85 per cent of the market share and these two operators, it is a really, really tough market regarding the technology point of view. 
"You see many tier one operators that get there are not able to use their technology, because it's really expensive for them to develop their own technology and they use third parties. I think the market needs to think better to have more possibilities for all the operators. 
"Facts regarding the cash, I think that our region is still a middle to low in potential players. So cash is still there, a banking and financial system is still weak."
Following on from Mantese's point, Sebastian Perrier, managing director of iGaming LatAm, highlighted that the industry needs to be 'careful' on putting names or trends on complex regions within LatAm due to its numerous diverse territories. 
"I think that the first thing we need to understand as an industry is, what is LatAm? because we will talk about it," it was explained.
"Some people talk about it just for the Spanish speaking countries. The truth is that, to me at least, it's from Mexico downwards, which at the end includes three different regions which is North America, Central America and South America. 
"So the reality of all these diverse territories is very different from one to another. Many times we just tried to create a phrase that will define the status for a region, that is very complex. 
"Yes, most of the countries speak Spanish, and have a similar history in terms of being Spanish colonies, but that's it. That's something we need to be careful of just putting names or trends on such a complex region. 
"I think we need to address it country by country but overall I agree with Juan. Absolutely. 
"The trend has been towards regulating but really, this has not taken off. I think the trend is definitely good, offshore operators have proven to be very difficult to run as well, because the land based cash operations are very strong as well. 
"I think we are facing an immature region, but we slow positive steps towards regulating and maturing the market."
Joining both Mantese and Perrier on the panel was Alex Leese, CEO of Pronet Gaming, Erkki Nikunen, CMO of Finnplay and Karen Marcela Sierra-Hughes, VP of Latin America & Carribean at Gaming Laboratories, who was also moderating this session.
It was Nikunen who addressed the point that currently, Latin America as a whole is 'not a ready market' with only a couple of countries allowing online gaming. 
"We, as platform providers, very much need to be compliant for them so that operators can use our platform in different regulated markets. We have taken the decision that for us to be able to react when the countries start to actually regulate after a long period of waiting, that as a first a step we must make our platform complaint in Spain, which will most likely be what a lot of the regulated markets will be based on. We see that as a very good benchmark for the whole region.
"And once countries like Spain or Chile or Peru will really start to really go online, for us it will be much quicker to make our platform ready for those markets and be able to provide that back home with the first operators. 
"Regarding the cash requirement, that is something we will see if it is allowed in the markets anymore."
Rounding up this section of the panel, Leese commented that nine to 10 years ago, the market did not expect the speed of regulation that it experienced, pointing to Columbia as the driving force. 
He concluded: "Of course with the other markets, I think the assumption might be that you know we should all wait for regulation to happen. I don't believe that to be the case. If you look at Brazil, at the moment, for example, there's a lot of operators who are now, not only in there from a great perspective but they're actually heavily investing in sponsorships and other activities. 
"That's quite interesting as a vote of confidence for the regulation in the Brazilain market, big firms pouring a lot of money into sponsorships and that can only mean one thing that they're trying to get an early mover advantage."