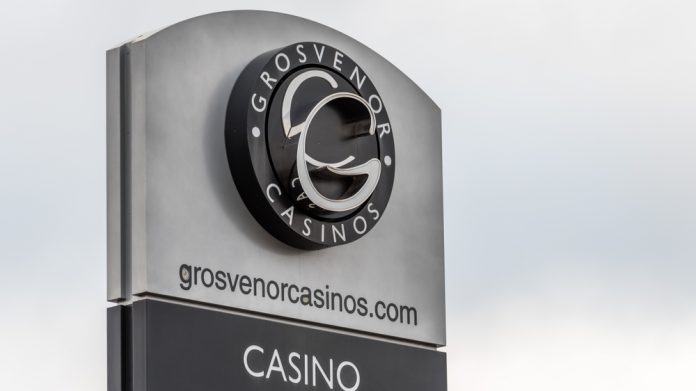 Casinos in Scotland must be allowed to open and the industry deserves to be treated with parity and fairness, urges Grosvenor Casinos, following an independent study into the venues' anti-COVID measures.
Undertaken by Dr Lisa Ackerley, it is stated that the establishments should be allowed to safely re-open alongside other hospitality venues when restrictions are lifted in Scotland, after declaring they are "as safe, if not safer" places to visit than pubs and restaurants. 
Under current plans outlined by the Scottish Government, casinos would only be allowed to re-open in level one areas, whereas other hospitality venues, such as pubs and restaurants, can do so in level two.
Following the report, which is based on evidence from an independent assessment, undertaken by Food Alert, in venues including Grosvenor Casino's Edinburgh Maybury and Glasgow Merchant City, the group is calling on a rethink to avoid hundreds of jobs being lost.
Jonathon Swaine, managing director of Grosvenor Casinos, explained: "Dr Ackerley's findings provide objective, scientific evidence that casinos have been treated unfairly and the time has come for the correction to be made. It clearly concludes that forcing casinos to remain closed in level two regions, whilst other hospitality businesses can open, is absurd.
"Her report reinforces the commitment and investment taken by an already highly regulated casino industry to leave no stone unturned when it comes to making our venues safe and secure for all of our colleagues and customers. 
"We're now appealing to the First Minister and the Scottish Government to pay heed to this compelling evidence. When parts of the country return to level two status, casinos must be allowed to open and the industry deserves to be treated with parity and fairness. All we ask is for an equitable approach to hospitality, based on the highest quality evidence that exists."
The report states that casinos should not be treated differently to the rest of the hospitality sector, such as pubs, restaurants, and cinemas, which have largely been able to remain open in level two under the current Scottish strategic framework. 
Dr Ackerley, who is a Chartered Environmental Health Practitioner, commented: "The casino industry has responded to the COVID-19 pandemic by embracing the need to implement a full range of stringent measures to keep staff and customers safe.
"In my opinion, this industry's response has resulted in it being as safe, if not safer, during the pandemic than many others, for example some other parts of the hospitality sector, where socialising and alcohol consumption is the norm. 
"I find that there is no reason for the casino industry to be treated more harshly in terms of lockdown measures than the rest of hospitality; in fact, it can be seen that the measures taken by casinos actually offer more protection to staff and the public. There seems no logical or scientific reason why the casino industry should be closed where pubs and restaurants are allowed to open in Scotland."
Michael Dugher, chief executive of the Betting and Gaming Council, added: "Ordering the closure of casinos in level two areas in Scotland was a needless blow for the 700 hardworking men and women that they employ.
"Despite repeated invitations, it is regrettable that no Scottish Government official has even visited any of our members' casinos to see for themselves the excellent anti-COVID measures which they have put in place.
"As Dr Ackerley's report confirms, casinos are as safe, if not safer, than many other hospitality venues, such as pubs and restaurants, so why are they being treated differently? In England, casinos will be rightly safely reopened when the rest of the hospitality is. 
"It is not too late for the Scottish Government to think again, follow the evidence and allow casinos to safely re-open in level two."