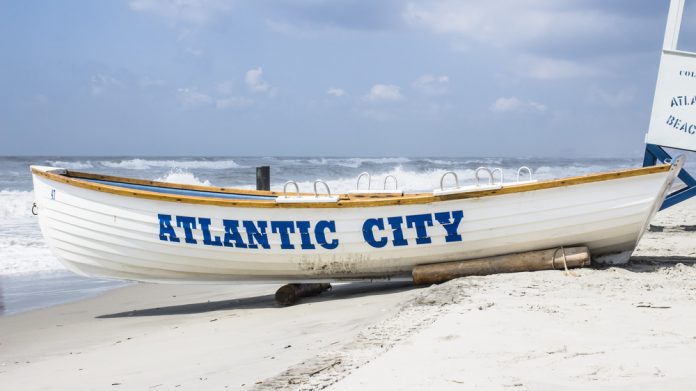 New Jersey's gambling ecosystem witnessed a February dip following a bumper start to the year, however, analysts remind that the region is still "significantly outpacing" its performance of one year ago.
After surpassing $100m in revenue to kick start the year, and becoming the first legal gaming jurisdiction in US history to cross that threshold in a single month, the Garden States online casinos and poker room generated $93.8m in the previous month.
Though falling short of the record $103.8m recorded in the opening month of the year, the figure is up 80.4 per cent from 2020's $52m. This works out to a record $3.4m per day over 28 days in February, representing an increase from $3.3m per day over 31 days in January.
Golden Nugget, which now includes FanDuel casino, remained the igaming market leader with $27.9m in revenue, a 41.1 per cent rise from the previous year's $19.7m but a drop from January's $31.1m.
Borgata remains hot in its heels with $25.7m, a significant jump from 2020's $8.13m but down from $28.7m to open the year, with Resorts Digital again occupying the third sport with a 54.8 per cent year-on-year rise from $12.4m to $19.7m (January 2021: $22.8m).
In the land-based stakes, Borgata, Hard Rock and Ocean Casino once again occupy the top three spots, securing February revenue of $36.9m (2020: $57.5m), $23.5m (2020: £23.9m), and $18.8m (2020: $20.7m), respectively.
"After so many years of Golden Nugget dominance, it's been fascinating to watch Borgata and Resorts Digital make gains over the last year," stated Eric Ramsey, analyst for PlayNJ.com. 
"FanDuel adds another big name as these operators jockey for market share, and it has the ability to shift the dynamic. But the online casino pie continues to grow, which is ultimately great for the state."
New Jersey sportsbook took in $743m in bets during the month, anchored by $117.4m in Super Bowl betting, to record its lowest total since August as the market settled into the post-NFL period.
That is up 50.1 per cent from $494.8 million in February 2020, however, it falls short of January's $958.7m. Operators produced $46.2m in revenue from the month's wagers, up from $17m in 2020 and yielded $5.7m in state taxes.
"Even with a slowdown in February, which was expected, New Jersey remains the most fertile online sports betting and online gaming market in the US," stated Dustin Gouker lead analyst for PlayNJ.com. 
"February's results are a reminder, though, that New Jersey's market is not destined for infinite growth. For the first time since Pennsylvania launched, New Jersey could face increased competition. 
"This time it's from New York, its main feeder market, which is pushing ahead on legalisation efforts. While that is cause for concern in New Jersey, the state's online sportsbooks and casinos have positioned themselves as a giant in the industry, able to withstand neighbourly competition."
Online betting produced 92.8 per cent, or $689.2m, of the state's total handle, with FanDuel Sportsbook/PointsBet topping the market with $24.9m in gross revenue, down from $41.8m in January.
Retail sportsbooks collected $53.7m in bets, but that was still short of the $58.3m retailers collected in February 2020. Meadowlands/FanDuel led the way with $2.3m in revenue.