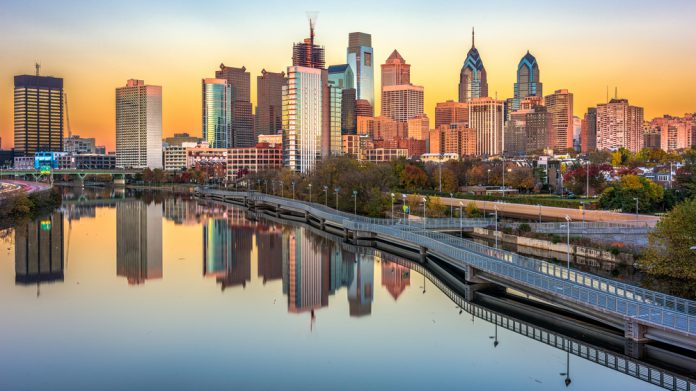 Online casinos and sportsbooks across Pennsylvania mirrored those in the neighbouring state of New Jersey during February by reporting a slight decline throughout February after making a fast start to the year.
The aforementioned figure yielded $21m in state taxes as the Keystone State settled into third sport in the US' igaming table, behind New Jersey's $93.8m and Michigan's $79.7m.
"Pennsylvania's online casinos are in a very good place," Valerie Cross, analyst for PlayPennsylvania, stated. "Pennsylvania's fall to number three says more about Michigan's rapid ascent than it does about anything in the Keystone State. 
"Online casinos will continue to be a most reliable revenue generator for the state for the foreseeable future."
Pennsylvania's online and retail sportsbooks collected $509.5m in bets during the month, representing an increase of 54.5 per cent from $329.8m in 2020, but dropping from January's record $615.3m
Those bets produced $16.4m in taxable revenue, up 246.9 per cent from $4.7m year-on-year and yielding $5.6m in state taxes.
"With just 28 days and a schedule with one NFL game, even if that game is the Super Bowl, a pullback from January to February is expected," said Dustin Gouker, analyst for PlayPennsylvania.com. 
"Pennsylvania remains one of the strongest markets in the US, and March Madness will almost certainly put the state back on the upswing."
Online sports betting produced 92.2 per cent, or $469.7m, of February's handle, with FanDuel Sportsbook/Valley Forge Casino leading the market with $176.3m, down from $220.7m in January. Those bets produced $7.3m in taxable revenue. 
DraftKings/The Meadows was second with $111.7m in bets, down from $143.5m in January and yielding $3m in taxable revenue, ahead of the Barstool-branded Penn National/Hollywood Casino in third with $65.6m, up from $65m in January. The latter managed to gross $5.1m in revenue, but heavy promotion led to a $726,040 loss in taxable revenue.
Retail sportsbooks generated a $39.8m handle, up from $35.4m in January. Sportsbooks won $3m on February's bets.