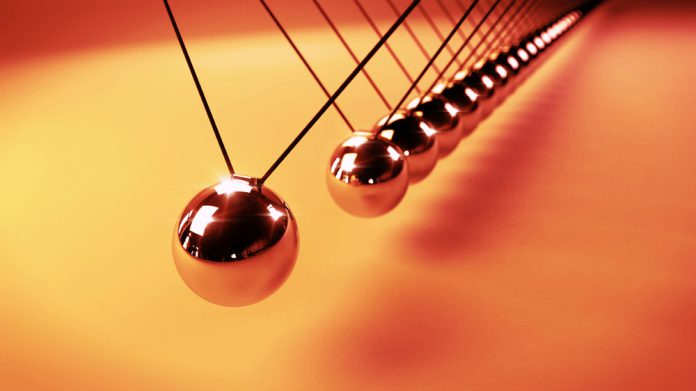 Everi Holdings has lauded a strong start to the year, with increases across both its games and fintech reporting segments bringing record first quarter revenue for the firm.
Growth across these segments drove revenue to a record $139.1m (2020: $113.3m) during the three month period to March 31, 2021, with operating income reaching $40.2m (2020: $10.4m), net loss recovered from $13.5m to score income of $20.5m, and adjusted EBITDA rose 44.1 per cent to $75.4m (2020: $52.3m).
The company also provides comparative figures from 2019, citing a belief that they provide a more meaningful comparison. Two years ago Q1 recorded revenue of $123.8m, operating income came in at $25.9m, net income was recorded as $5.9m, and adjusted EBITDA finished up at $61.3m.
Results for the quarter reflects the continued impact of the COVID-19 pandemic, including certain casino closures and capacity limitations at reopened casinos; albeit to a lesser degree than any of the three preceding quarters. 
Furthermore, Everi adds that the reporting period also benefited from pent-up consumer demand as capacity limitations on gaming establishments were reduced. 
Michael Rumbolz, CEO of Everi, stated: "We are off to a strong start in 2021 with first quarter record revenue; and all-time quarterly record net income, adjusted EBITDA and free cash flow. 
"The substantial improvement in our operating results demonstrates the significant ongoing demand for our products in both our games and fintech segments. 
"Our success in developing player-popular slot products and the industry attractiveness of our trusted financial and loyalty products are a direct reflection of our continued investment in the creation of new and enhanced products and services, as well as the talent and dedication of our entire Everi team."
Revenue from the group's games segment finished up at $76.1m, representing a 32.8 per cent increase from 2020's $57.3m and 12.7 per cent from the $67.5m gained two years ago.
This, says Everi, primarily reflects strong gaming operations performance, with electronic gaming machine sales rising on a quarterly sequential basis and continuing to reflect casino operators' capital conservation efforts to mitigate the impact of the COVID-19 pandemic.
Fintech revenue increased to $63m, representing a 12.5 per cent uptick from 2020's $56m and 11.9 per cent from the $56.3m figure reported for a year earlier. 
The growth over both years primarily reflects an increase in software and other revenues and lower-margin hardware sales, partially offset when compared to 2019 by a decrease in higher-margin financial access service revenues.
Rumbolz explained: "Our games segment momentum continues to reflect ongoing growth in our installed base of gaming operations units, in particular the consistent increases in placements of our higher-earning premium units that are helping to drive higher daily win per unit. 
"We also believe that the ship share of our for-sale gaming units continues to expand. Our fintech segment continues to benefit from our established leading share in the gaming fintech market as well as strong demand for our newer loyalty products and services together with a high-level of interest in our cashless digital wallet solution. 
"A key driver of the growth in our games and fintech business segments is our high-margin, recurring revenue streams, which we expect will help sustain our near- and long-term growth as the casino industry continues to recover."
Adding: "Importantly, our product momentum is translating into improvement in both our earnings and cash flow. This improvement enables us to continue to prudently invest in product innovation to sustain our growth, while also positioning Everi to return to our focus on reducing leverage. 
"Our strong start to 2021, which has continued into the second quarter, is a great indication that we are already regaining our pre-pandemic momentum, including our expectation that 2021 full year results will exceed the levels achieved in 2019."