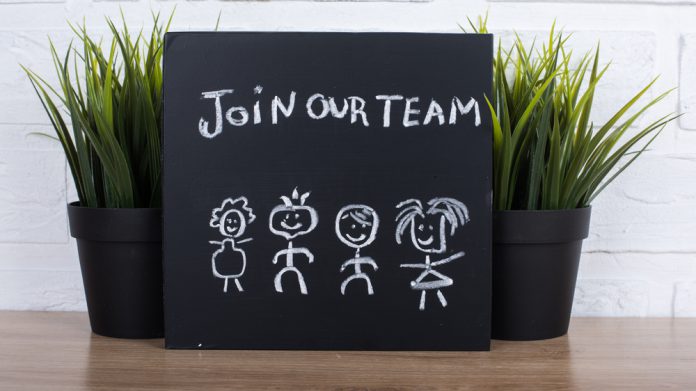 With comings and goings commonplace across the industry, Playzido, 247Partners, and Churchill Down Incorporated, all feature in our latest rundown of a number of recent manoeuvres.
Playzido
Playzido has confirmed a pair of appointments, with Lauren McIlwraith joining as head of finance, and Jack Bailey named business development manager.
Bailey will be responsible for managing all of the group's new and existing partners, with McIlwraith heading up the day-to-day running of the groups financial operations as the business continues on its growth trajectory.
Stuart Banks, managing director of Playzido, said: "We are thrilled to have Lauren onboard. She brings a wealth of experience and financial knowledge which is going to be a huge asset to Playzido as we embark on a period of rapid expansion – we are delighted to welcome her to Playzido."
Adding: "We are delighted to have Jack onboard and I have no doubt he is going to be a huge asset to the team. Playzido is going through an extremely exciting period of growth and I confident Jack with help drive the business forward even further – welcome to the team."
Churchill Downs Incorporated
Jason Sauer has been named senior vice president of corporate development at Churchill Downs Incorporated, after having first joined the group in 2014 and previously occupying the roles of senior director of corporate development and vice president of corporate development.
In this role, Sauer will work closely with other senior management in the development and execution of CDI's strategy and growth initiatives, reporting directly to Bill Carstanjen, chief executive officer of CDI.
"Jason brings a keen aptitude for both traditional M&A deals as well as non-standard, complex commercial arrangements," stated Carstanjen. "During his tenure with CDI, Jason has demonstrated the knowledge and ability to identify and analyze potential growth opportunities and we are pleased to announce this well-deserved promotion."
247Partners
Multi-brand affiliate programme 247Partners has appointed Alex Boiko to the position of head of affiliate, where he will bring over three years experience having most recently worked as affiliate marketing manager for 7StarsPartners.  
He will work across the company's three online casino brands of Amun Ra, 5Gringos and 7Signs, as well as the group's partners, located in a broad range of markets.
Denys Butko, the founder and CEO of ButOn Group, commented: "We are excited to welcome Alex to our evolving affiliate team. His recruitment is yet another step in our aim to further strengthen our senior management team.
"A goal of ours is to have the industry's best and his track record shows that he is a proactive affiliate professional with all-embracing expertise and an exceptional performance record in the igaming and tech-related industries."
RaceTech
RaceTech chairperson Tom Phillips has announced his intention to step down from the position on September 30, after a 'distinguished career' of 15 years.
Having first joined RacingTech as a non-executive director and chair of the audit committee in 2006, Phillips has overseen a number of major initiatives and milestones whilst serving as chair of the organisation.
The outgoing chairperson will be replaced by Bevan Gibson, who has worked as a non-executive director at RaceTech since 2016 and is currently chief technology officer at EuroMediaGroup, in addition to amassing considerable experience of outside and remote broadcasting.
"It has been such a privilege being chairman of RaceTech. We have achieved much as a team these past years and I've enjoyed working with such talented and professional colleagues," Phillips noted.
"I wish everyone at RaceTech well under the future leadership of Bevan. He is someone I've worked closely with these past five years and I have no doubt RaceTech will continue to thrive under his leadership."