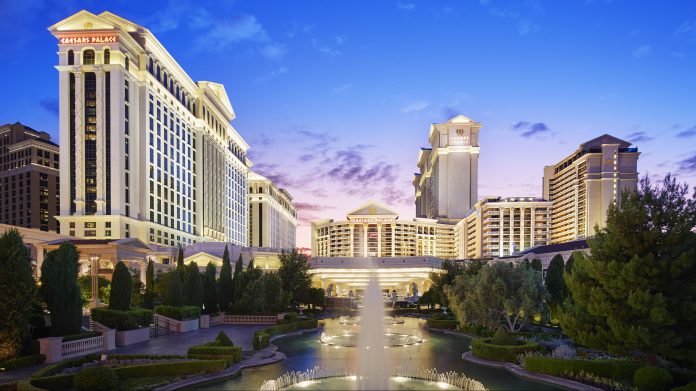 Caesars Entertainment has asserted confidence that it has "everything we need to be a success" in the digital space, with the operator confirming a $1bn outlay over the next two and a half years to "build our customer base".
The comments follow Caesars publishing the results of its second quarter performance, which highlighted a distinct upitick when contrasted to the COVID-19 ravaged period from one year earlier.
As the group dismissed any interest in entering Chicago, as well as confirming an intention to offload a single Las Vegas asset during 2022, Caesars says that its interactive ambitions will be "a material EBITDA loser starting this quarter" following the launch of Caesars Sportsbook earlier in the week.
Elaborating on its goals moving forward, and confidence that the $1bn spend will eventually turn into $2bn, Tom Reeg, Caesars' CEO, stated: "If it turns into $2bn, we're having a very good experience in terms of gathering customers because away from this initial brand launch, most of what you're doing ends up being success-based as you bring new depositors into the system.
"And look, my view is this is a unique situation in that you've got a bit of the Wild West where things opened up quickly and everybody is looking for where the customers are.
"If you look at the companies that have very large databases coming into this or even look at the ones that have been successfully converting smaller databases, it's because they know where the customers are.
"We've got over the 60 million people in our database. We have the wherewithal to serve the highest-level customer down to the lowest-level customer. We have a well-developed rewards program in place that treats customers to increasing levels of service as their value to us increases.
"That's all — that mousetrap has already been built. It's never really been used in the sports business anywhere, a, because you have companies that are off to quick starts here that just don't have that kind of database and that kind of system. And you've got others like us that are kind of just getting our ducks in a row."
Adding: "We have physical experiences that we can offer and tie into that business that I think position us well ultimately for success. And that's not to say that others are not going to succeed or that our path will be, as I said, just straight up. But I think we've got everything we need to be a success in this space, and we really kicked it off yesterday."
Caesars was also quizzed on its financial expectations regarding online sports betting and igaming, voicing a belief that between $600m and $700m in revenue would be delivered during the current year following its $3.7bn William Hill takeover.
"With the rollout of the Caesars Sportsbook … and our new strategy for marketing and investment, I think promos, so net revenue could be below that $600m to $700mn as we invest in the business," said Bret Yunker, Caesars CFO.
"But it doesn't diminish from the long-term growth opportunity at all. But relative to that initial $600m to $700m, our attempt to increase and be more competitive in the market could impact that net revenue line this year."
Adding: "I will say we're $260m year-to-date. Obviously, we're coming into the seasonally strongest period. So you should see those revenues start to accelerate into the all-important Q3."
The company also noted a leaked internal memo which highlighted a one-day cancellation rate of 42 per cent, however Reeg stated that "we fully expect to remain in the low to mid-90s of occupancy in Vegas through this current situation with the Delta variant."