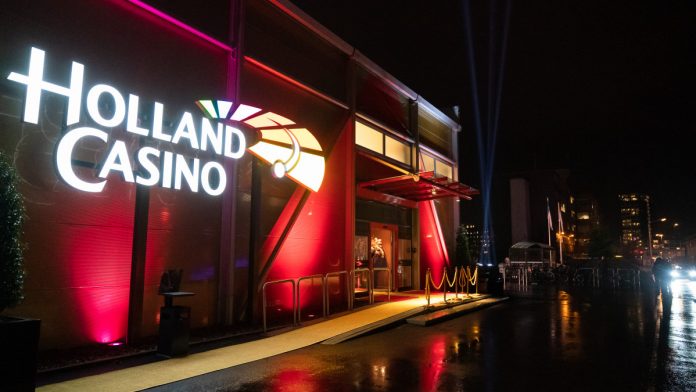 Holland Casino has struck an alliance with the Eredivisie, which will see the gaming group become a responsible betting partner for all Dutch professional football.
The collaboration, alongside the Eredivisie, as well as Keuken Kampioen Divisie and ESPN, will enable Holland Casino to present its igaming and online sports betting offering, in addition to prioritising "safe and responsible gaming".
The company says that the partnership, which commences from October 1, 2021, will make "an important contribution" to achieving its goals when the Dutch market opens up later this year.
Erwin van Lambaart, CEO of Holland Casino, explained: "The investment in Dutch football is of great value to all parties. It gives Holland Casino an enormous reach to interest a wide audience in attractive games of chance with an exciting, new online dimension, where safe and responsible play is always paramount. 
"By setting the bar high in this regard, we want to set an example in the Netherlands and the rest of Europe, in our casinos and from 1 October also in our online offer. That reliability is of great importance to the consumer.
"The value of the investment is also great, because it really supports all professional football clubs, spread across the Netherlands."
Furthermore, Holland Casino will also work alongside ESPN to jointly develop new content for football-loving fans across the Netherlands.
"The Eredivisie has consciously opted for a Dutch party, Holland Casino, an a-brand', said Jan de Jong, director of Eredivisie. 
"A reliable party. With a good long-term vision. Moreover, the Eredivisie and Holland Casino share a rich, successful and beautiful history with each other. We are now going to add a new wonderful chapter of at least 4 years to that"
Van Lambaart added: "This partnership with Dutch football will help us in the coming years to gain a new impetus for the future. The plan is sound, realistic and sound. We are convinced that this will pay off on several fronts.
"On the one hand, the corona crisis has underlined that a digital channel is essential for the robustness of Holland Casino. It makes our company more future-proof. 
"On the other hand, we have made a conscious decision with all parties to integrate the right balance between attractiveness and responsible play in the entire collaboration."