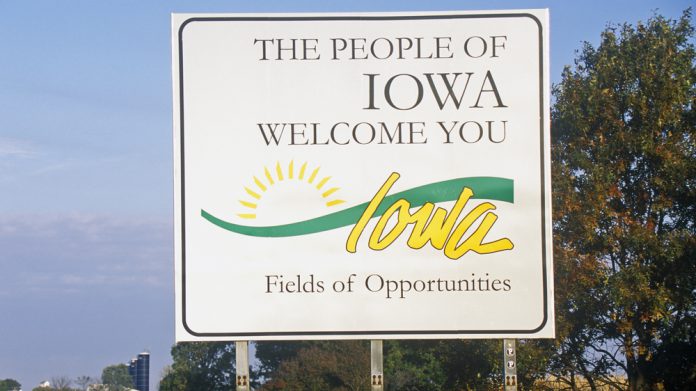 Iowa sportsbooks maintained a trend of monthly declines through July, with betting volume decreasing in what is historically the single slowest month for sports wagering in the US.
The Hawkeye State's online and retail sportsbooks took in $88.9m in July, which is down 20 per cent from $111.2m in June to extend a streak of month-over-month declines to four.
July also marked the lowest handle in the state since November 2020, as bettors placed $2.9m per day over the 31 days, well short of the $3.7m recorded one month earlier.
The betting volume results followed a historical trend. The pandemic skewed 2020 data, but the lowest volume month across the US in both 2018 and 2019 was in July.
The boost in volume pushed net operator revenue to $7.1m in June, down 15.7 per cent from $8.4m in June, which resulted in $479,479 in tax revenue for the state.
"The Olympics and the later-than-usual NBA finals gave bettors more opportunities to place a bet than what would be a typical July, but neither were able to move the needle much," said Jessica Welman, analyst for PlayUSA. 
"Bettors simply check out in July, when summer vacations and other pursuits take precedence. But a surge in betting will certainly come with the beginning of the football season."
After launching almost two years ago, and aided by the removal of in-person registration requirements, Iowa sportsbooks have generated $1.7bn in wagering, $122.8m in gross gaming revenue, and $8.3m in tax revenue.
"Iowa has experienced so many twists and turns over the last two years, but the state's sportsbooks find themselves in a good place," Welman added.
"Sportsbooks will hit more than $1bn in wagering by September at the latest, nearly doubling the handle for all of 2020 before football kicks off. That is staggering growth."
In July, $77.9m in bets were made online, representing 87.6 per cent of the state's handle. Retail betting accounted for the remaining $11m.
Caesars Sportsbook, which was rebranded from William Hill, generated 35 per cent of Iowa's handle in July with $31.1m in total wagers, which is down from $36.65m in June. $28.7m of July's wagers were made online. 
Wild Rose, which includes DraftKings and BetRivers, took in $25.2m in online and retail wagering, down from $31.5m in June. The month's handle included $25m in online wagering. This was enough to produce $2.6m in revenue, topping the market.
Diamond Jo, fuelled by FanDuel and BetMGM, was third in the state with $21.4m in combined wagers, down from $26.6m in June, $18.4m of which came online. This produced $2.4m in revenue.