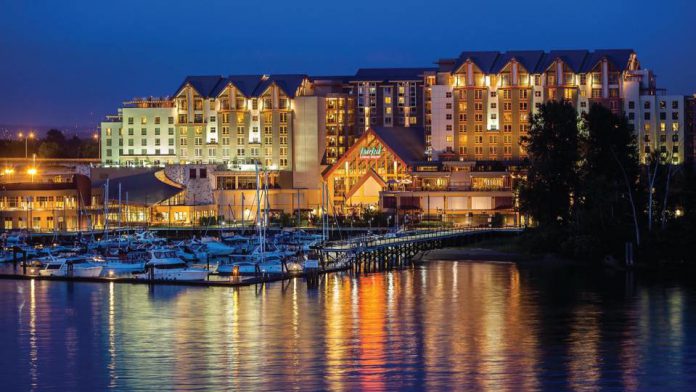 An affiliate of funds managed by Apollo Global Management has completed its acquisition of Great Canadian Gaming, as the group prepares to enter its "next phase".
This has seen Raptor Acquisition acquire all the issued and outstanding common shares of the company at a price of C$45 per share.
As a result of the completion of the merger, shares of Great Canadian's common stock no longer trade on the Toronto Stock Exchange.
Alongside the purchase, the firm has also appointed Anthony Rodio as chief executive officer effective immediately, where will lead Great Canadian from its headquarters in Toronto, Ontario. Rodio will also join the board of directors.
"Tony is one of the industry's most accomplished executives, and we are confident that his experience leading businesses through transformative periods of innovation and growth will help to take Great Canadian to new heights," commented Alex van Hoek, Apollo partner and chair of the board of Great Canadian.
"We are excited to have him at the helm and to support Great Canadian as the Company continues to prioritise and enhance the experience of the guests, team members and communities they serve."
Rodio, who boasts almost almost 40 years gaming industry experience, was most recently CEO of Caesars Entertainment, where he led the casino and entertainment company from April 2019 through its acquisition by Eldorado Resorts in July 2020.
Prior to this, he served as the CEO of Affinity Gaming as well as president and CEO of Tropicana Entertainment, as well as holding senior roles at Hollywood Casino and Harrah's Entertainment.
"Great Canadian is an incredible gaming and entertainment franchise and I'm excited to lead the company as we continue to safely welcome back team members and guests across the country," added Rodio.
"Together with Apollo and my management team, we see tremendous opportunity to build on Great Canadian's leading market position, improving the guest experience and entering new channels for growth, with a continuous focus on the importance of our relationships with our Crown agencies and other key stakeholders."
Terrance Doyle, who served as Great Canadian's interim CEO, will assume the position of national president of business development, reporting directly to the board of directors.