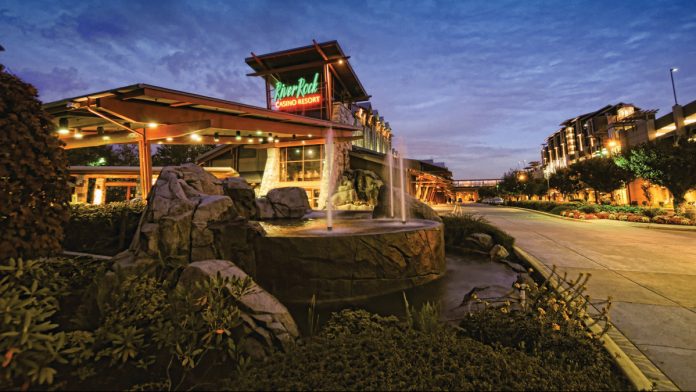 Great Canadian Gaming has announced the receipt of all regulatory approvals required in connection with its previously announced business combination.
The arrangement, which was initially agreed in November 2020 before being amended one month later, will see Raptor Acquisition, an affiliate of funds managed by affiliates of Apollo Global Management, acquire all the issued and outstanding common shares of the company at a price of C$45 per share.
Subject to the satisfaction of customary closing conditions, it is expected that the closing of the arrangement will occur on or about September 23, 2021.
Following completion, it is anticipated that shares and debentures will be delisted from the Toronto Stock Exchange, and that the firm will apply to cease to be a reporting issuer under applicable Canadian securities laws.
"On behalf of the company's board of directors, I want to extend a sincere thank you to the entire Great Canadian team for their tireless efforts and dedication in not only supporting the significant amount of work undertaken to complete the Apollo transaction over the past ten months, but concurrently supporting the reopening of all of our properties across Canada," stated Peter Meredith, Great Canadian Gaming chair.
"There was no playbook for our company to turn to in order to combat the unprecedented impact of the pandemic, but our team created a robust work plan to safely and successfully navigate through such turbulent times.
"To do this while also working to complete the Apollo transaction is truly remarkable and a testament to the commitment, work ethic and dedication of our management team."
In December 2020, Great Canadian Gaming announced an amended arrangement regarding its buyout by funds managed by affiliates of Apollo Global Management.
Under the revision, it was detailed that Apollo Funds would acquire all the outstanding common shares for the aforementioned price C$45 per share in cash, an approximate 15.4 per cent increase from the original purchase price of C$39 per share which represented a transaction with a total enterprise valuation exceeding C$3.3bn.