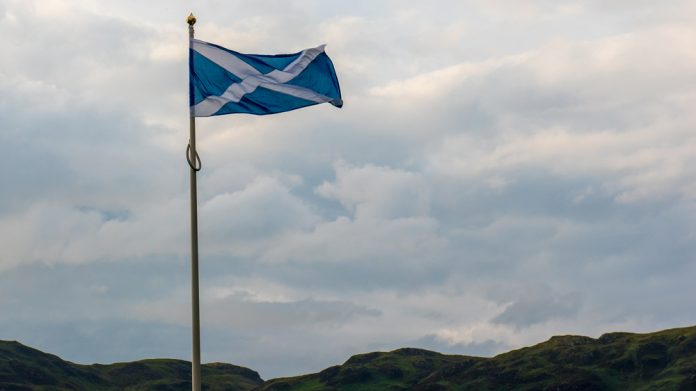 GambleAware has announced that it has recommissioned the Scottish Gambling Education Hub for a further three years from November 1, 2021, which has been delivered by the Fast Forward charity since 2018.
This Hub works with young people, and the adults in their lives, to raise awareness of gambling harms, and ensure that those working with young people and families are confident in their ability to offer harm reduction advice and, signpost those who need it to advice and support.
Upon the renewal, the pair assert that the mission will remain to ensure all children, young people and families in Scotland have access to gambling education and prevention opportunities and resources.
Furthermore, it is added that improvements to the current structure of the programme will be made, to ensure partners, practitioners, and policymakers remain engaged with the issue.
Allie Cherry-Byrnes, Fast Forward's CEO, explained: "Fast Forward's work supports young people to make informed choices regarding risk-taking behaviours, towards positive life-long health outcomes. 
"Gambling has become normalised in our communities, with many young people affected by their own gambling, or by the gambling of a parent, carer, or family member.
"The renewed funding from GambleAware means that the Scottish Gambling Education Hub will continue to work with young people, parents and educators to raise awareness of gambling harms and ensure support is accessible if they need it." 
Furthermore, in 2019, the Scottish Gambling Education Hub established the Scottish Gambling Education Network in a bid to bring together individuals from a variety of settings, with the aim to share best practices, provide support and help establish, sustain, and improve gambling education and prevention provision across Scotland. 
The Hub will continue to facilitate and broaden the scope of SGEN activities, including the introduction of hosting a national conference in 2022.
Dr Jane Rigbye, prevention director at GambleAware, commented: "Fast Forward has demonstrated its value as a key partner to prevent gambling harm among young people in Scotland. Given the success of the work already carried out, continuity is vital. 
"The Scottish Education Hub has engaged with young people, parents, the community and youth workers in an impactful and creative way to deliver unique projects over the years.  
"We are delighted to support them further in their prevention and education work and look forward to publishing the independent evaluation of the project for their work in 2022."
To date, the Hub has trained staff from more than 550 different organisations across all 32 local authorities in Scotland, including schools, colleges, universities, youth work and family services. 
Moreover, the Scottish Education Hub will play a key part in supporting the creation of the English Education Hub and Welsh Education Hub, projects that will soon be commissioned by GambleAware to help the prevention of gambling harm among young people in both nations.