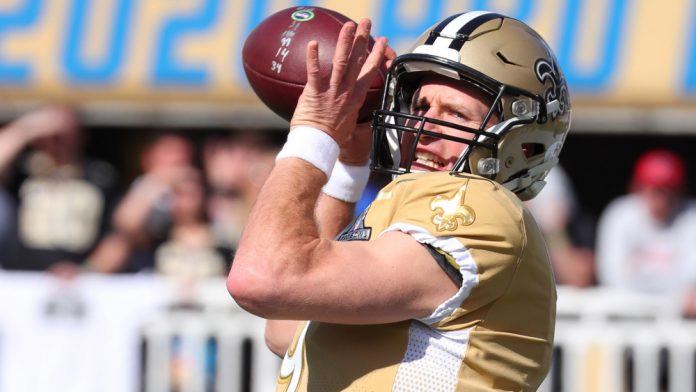 As part of its Live Your Bet Life campaign, online gaming operator PointsBet has debuted two new ad spots featuring NFL future Hall of Famer, Drew Brees.
Following the release of PointBet's previous ad called Mountain in October, the two new spots, entitled Marlin and Rocket, follow a look at Drew and his entourage living their "bet life" on imaginary adventures whilst celebrating real in-game wins on the PointsBet app.
PointsBet USA, CMO, Kyle Christensen, explained: "Credit to the team behind these ads for focusing on our consumer needs and reflecting them within. They personify the heightened experience our users feel within the app and our in-play product, compared to the countless promotions and clutter we are currently seeing in the space.
"In-play betting is poised to dominate sports betting in the US, and the company with the fastest and most dynamic experience will lead the space. The PointsBet app is the gold standard, and we are just scratching the surface of what's to come with our live market betting options. PointsBet is the place for everyone to Live Your Bet Life."
PointsBet worked in partnership with Troika Media Group, a brand consultancy and marketing innovations company, on a 360-degree campaign, including broadcast, digital, social, out-of-home, and in-stadium.
The Live Your Bet Life campaign highlights PointsBet's technological infrastructure, in-game betting capabilities, and strategic approach to the competitive sports betting space.
The launch of PointBet's new spot advertisements follow on the the announcement of its exclusive partnership agreement with Colonial Downs Group earlier this month, as the betting and gaming operator undertakes its latest US expansion.
The partnership saw the group offer online sports wagering in Virginia after its subsidiary PointsBet Virginia was awarded a temporary supplier licence by the Virginia Lottery.
As the official, exclusive sports betting partner of NBC Sports, PointsBet will utilise the group's television and digital assets to promote its brand name in Virginia.