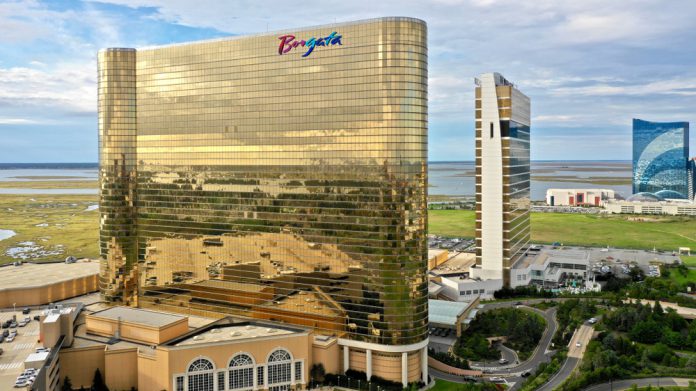 New Jersey's online casinos and sportsbooks continued to set a blistering pace through November, as the Garden State saw gaming revenue close 52.2 per cent up year-on-year at $439.62m (2020: $288.94m).
The region's online gaming and poker entities secured $117.95m in revenue during the month, which represents a 28.5 per cent rise from November 2020's $91.82m but falls short of the record $127m generated during the previous month.
The pace slowed to $3.9m in revenue per day over the 30 days of November from $4.1m per day in October, but revenue was up from $3.1m per day in November 2020. Online casinos and poker rooms have now produced $1.2bn in revenue for the year.
Borgata continued to lead the way with revenue of $33.73m, which once ensured that it finished ahead of Golden Nugget Online Gaming and Resorts Digital that closed the month with $31.76m and $27.84m, respectively.
On a land-based basis, revenue increased 41.2 per cent YoY to $206.88m (2020: $146.56m), with Borgata once again out in front with $48.31m, up 32.1 per cent from 2020's $36.58m, ahead of Hard Rock's $37.29m (2020: $27.96m).
"Online casinos and online sportsbooks have created a rising tide that continues to benefit both," stated David Danzis, an analyst for PlayNJ. 
"The question ahead is how much more can online casinos grow? I don't think they have reached their collective ceiling yet, but the growth in 2022 will most likely taper off somewhat compared with what we've seen over the last two years."
Moreover, New Jersey's online and retail sportsbooks handled $1.26bn in wagers in November, the third consecutive month with wagering over $1bn, according to official figures.
Betting volume was up 35.2 per cent from the $931.6m generated one year earlier, but fell just short of October's $1.3bn record.
Sportsbooks won $114.8m of November's bets, shattering the previous record, for the state and for the US, of $84.2m that was set in October. Year-over-year, revenue was up 127.1 per cent from $50.6m in November 2020. In all, that revenue generated $17.3m in state and local taxes.
New Jersey sportsbooks have now taken in $20.9bn in wagers, which has yielded $1.55bn in revenue, since the market first opened in June 2018. New Jersey is the only state to cross $20bn in wagers and $1.5bn in revenue over that time.
"The key to New Jersey's consistency and its advantage over most every other market is its ability to draw interest on such a wide variety of sports," added Danzis.
"We've seen over the last three years that when football and basketball converge, as they did in November, it produces a groundswell of bettor interest for sportsbooks."
Online sportsbooks accounted for $1.1bn in wagers, or 90.9 per cent of the state's handle in November, with their retail counterparts generating $114m during the month.