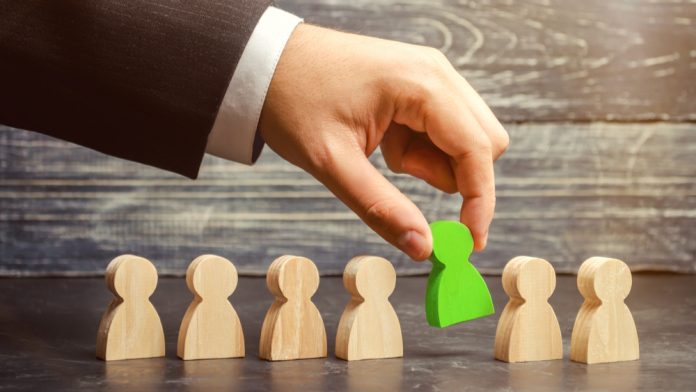 With comings and goings commonplace across the industry, Spelinspektionen, Mohegan Gaming & Entertainment, Kansspelautoriteit, and the Canadian Gaming Association, all feature in our latest rundown of a number of recent manoeuvres.
Canadian Gaming Association
llkim Hincer and George Sweny have been appointed as chair and vice chair of the Canadian Gaming Association board of directors.
On his appointment, Hincer expressed his "honour" to serve as chair, stating the CGA has "played a key role" in aiding the industry weather the challenges of the pandemic.
He continued: "I want to thank Carrie Kormos for her transformational leadership during her term as chair, and look forward to working with Paul [Burns], the board and our many diverse stakeholders as we recover and continue to grow in these rapidly evolving times."
Ilkim and George will join Danielle Bush, Partner, McCarthy Tétrault, and Robert Scarpelli, managing director, HLT Advisory, who hold the roles of corporate secretary and treasurer on the CGA's board.
"I am pleased that Ilkim has accepted the role of chair of the board of directors," added Paul Burns, president and CEO of the CGA. "I've known Ilkim for years and have followed his notable career in the gaming industry.
"Ilkim has a strong track record with some of the world's largest gaming operators, both here in Canada and in the United States. I look forward to working alongside him as we bounce back from the pandemic and position the CGA to capitalise on all of the exciting technology, igaming, and sports betting developments across Canada."
Spelinspektionen
The Swedish Gaming Inspectorate, Spelinspektionen, has hired Yvonne Hejdenberg as its new head of communications. 
Effective as of January 1, 2022, Hejdenberg joins the Inspectorate during a transformative period in Sweden's betting and gaming industry, as the regulator conducts an evaluation of temporary online safeguards such as deposit limits and spending caps introduced during the COVID-19 pandemic.
Prior to her position with Spelinspektionen, Hejdenberg garnered experience of communication, PR and brand issues from 'several different industries' in both the public and private sectors.
Commenting on her new position, Hejdenberg stated: "I am really happy about the opportunity to once again work with such important issues as responsible and legal play.
"The Swedish gaming market has undergone a major change in a short time and the Swedish Gaming Inspectorate has a very important role in the work for a healthy and safe gaming market in Sweden. As head of communications, I will contribute to both making visible and clarifying the expert authority's assignment."
Hejdenberg's gambling industry experience includes time spent as head of communications at the former lottery Inspectorate between 2009 and 2012, and her most recent position was as communications manager at the Södertälje Hospital in the Stockholm region.
Welcoming the new hire to the role, Camilla Rosenberg, Spelinspektionen general director, said: 'Yvonne Hejdenberg has long and broad experience in the field of communication. She also has the personal qualities required to lead an organisation in change. 
"We welcome Yvonne Hejdenberg to Spelinspektionen and look forward to continuing to develop the authority's communication work together."
Mohegan Gaming & Entertainment
Integrated resort developer Mohegan Gaming & Entertainment has appointed Haven Pope as its chief accounting officer.
In this role, Haven will oversee a comprehensive system of financial reporting and analysis for MGE and its subsidiaries globally to promote future growth and development.
"The chief accounting officer is critical to Mohegan's success as a global, tribal entity, and we have the utmost confidence that Haven will exceed expectations in this role," said Ray Pineault, president and chief executive officer of Mohegan Gaming & Entertainment. "With his impressive experience and strong background in corporate finance, we are confident his leadership and technical accounting skills will further enable us to strengthen our position as a leading integrated entertainment resort brand."
In his new role, Haven will report directly to senior vice president & chief financial officer, Carol Anderson, and will lead the financial reporting, technical accounting, and corporate accounting teams. 
Furthemore, he will also facilitate a constant flow of communication among the property's finance teams, the audit committee and external auditors. Haven will optimise core processes and systems throughout the accounting organisation to drive efficiency across the brand and conform with professional accounting standards and best practices within the industry.
Haven brings more than 20 years of finance and accounting experience with him as he joins MGE's leadership team. Most recently he served as the senior director of accounting & internal controls for Caesars Entertainment.
With this change, Peter Roberti will transition to the role of vice president of finance and corporate treasurer, covering treasury operations, tax support and capital structure activities.
Kansspelautoriteit
The Dutch Gambling Authority – Kansspelautoriteit – has enhanced its advisory board with the addition of Dr. Marloes Kleinjan.
Lauding her inclusion as bringing an added focus on mental health among young consumers, Kleinjan has experience in the academic study of risk behaviour and young people's mental wellbeing, having been involved in studies on the 'interfaces between gaming and gambling' as part of her wider work in the field.
Her position on the advisory council of the KSA will see the appointee focus on prevention of gambling addiction and mental health in relation to games of finance, cooperating with other members of the body, first established in 2014.
"This subject certainly deserves attention. Games sometimes contain elements of gambling that can be harmful," Kleinjan remarked. "We need to monitor this closely in order to gain more insight into it – it is a relatively young field of research.
"Children's rights also play a role in this; sometimes children are tempted to linger in a game for a long time, for example by organising events within such a game. You can then ask yourself whether minors are sufficiently protected against these temptations. More clarity about influencing behavior in games and what the limits are is highly desirable."
A particular area which Kleinjan intends to investigate as a KSA advisory council member is 'digital balance', specifically relating to how people use their digital time in comparison to other activities.
She explained: "With young people, digitisation is often drawn in the negative, for example by pointing out what is happening on social media. Game addiction also keeps the mind busy.
"But there are also positive aspects to sitting in front of a screen. Think of education, relaxation, social contacts and learning how to work together. As is so often the case, it's about the right balance."