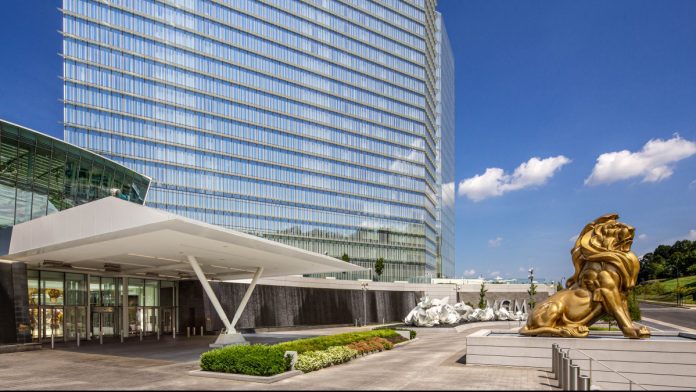 The six casinos scattered across the US state of Maryland soared to a second best performance through December 2021, with the gaming establishments combining to generate $172.9m in revenue.
This performance during the last month of this past year narrowly surpassed the $172.4m generated through May 2021, and fell second to the figure of $180.1m during July of that same year.
This December total also represents an increase of 44.9 per cent, or $53.54m, compared to December 2020, when the casinos were operating under capacity restrictions due to COVID-19.
MGM National Harbor, which boasts 2,128 slot machines and 204 table games, and Live! Casino and Hotel, whose property houses 3,786 slot machines, 187 table games, stood head and shoulders above the competition.
The former secured December revenue of $74.51m, an increase of 53.5 per cent ($25.92m) year-on-year, with the latter securing an uptick of 45.6 per cent ($19.55m) to $62.41m.
Horseshoe Casino Baltimore came third in the standings with $17.05m, up 33.8 per cent ($4.3m), with Hollywood Casino Perryville next in line with revenue of $7.19m, a rise of 9.4 per cent ($617,765).
Elsewhere, Ocean Downs Casino and Racetrack's $6.71m, which represents an increase of 32.1 per cent ($1.63m), saw it finish ahead of Rocky Gap Casino Resort, as the venue saw revenue close at an increase of 41.2 per cent ($1.46m) to $5m.
Casino gaming contributions to the state during December 2021 totaled $71.09m, an increase of 42.8 per cent ($21.3m) compared to the $49.79m gained during the same month one year earlier.
Contributions to the Education Trust Fund came in at $51.73m, up 42.9 per cent ($15.52m). Casino gaming revenues also support the communities and jurisdictions where the casinos are located, Maryland's horse racing industry, and small, minority and women owned businesses.
"The combination of the holiday season and the launch of sports wagering at five of the casinos during December led to great results," said John Martin Maryland lottery and gaming director. "We congratulate our casino partners for their ongoing success."