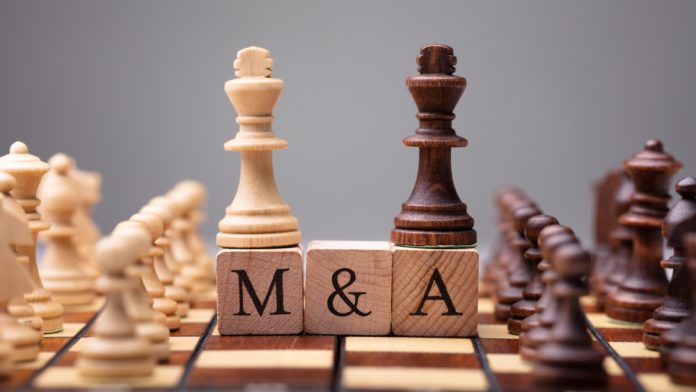 Snipp Interactive has entered into a binding acquisition agreement with Gambit Digital Promotions.
The completion of the acquisition of Gambit is subject to customary closing conditions, including, but not limited to, the applicable regulatory approvals and the approval of the TSX Venture Exchange. 
Pursuant to the acquisition agreement, Snipp will purchase all of the issued and outstanding common shares of Gambit from the vendors in consideration for $5m of which $300,00 will be paid in cash and $4.7m will be paid in common shares of Snipp to securityholders of Gambit.
Atul Sabharwal, founder and CEO of Snipp, stated: "This strategic acquisition benefits us at multiple levels. It allows us to immediately offer our clients a truly unique experience that taps into the online gaming and sports betting super trend.
"By including Loyalty Gaming as an integral part of the SnippRewards module of our proprietary SnippCare Platform, we will be the exclusive avenue through which our roster of Fortune 500 clients (and other permitted resellers) can incentivise their customers with gift cards to engage in igaming and sports betting on the Gambit Loyalty Gaming platform.
"A leading energy drink client for example has already signed off on using Gambit as an incentive for their upcoming programmes. The acquisition also opens up an entirely new industry to licence our SnippCare platform. The Gambit team has an enviable roster of c-suite relationships in this industry that is already bearing fruit.
"Through them, Snipp is in deep conversations with leading players, not only in the igaming and online sports betting industry, but in the traditional casino-entertainment vertical as well. Enabling this industry to drive their omnichannel customer acquisition strategies based on our SnippCare Platform is a perfect use of the platform and fits perfectly with our strategy of expanding into new industries as we enter 2022.
"Finally at a more strategic level, the combination provides Snipp with the ability to build and monetise its own zero party data set by growing Gambit's captive user base. This will enable future revenue streams based on data analytics and targeting to complement our core offerings today and expand our share of wallet with clients.
"What gives me the greatest comfort in making this acquisition is the asset light operating structure of Gambit that minimises our risk while creating the potential to deliver meaningful shareholder value."
Gambit is the market's regulator-approved consumer network that integrates loyalty programmes with online gaming and sports betting in America. Gambit's proprietary and patent pending platform for turning loyalty points into free-to-play tokens provides leading brands across the United States with a unique solution to unlocking the $100bn value in unused loyalty points, while at the same time offering fans a new way to engage with the high growth vertical of online gaming and sports betting.
Gambit enables players to convert their accumulated points in their existing rewards programmes to Gambit Play Tokens, which can then be used to participate in online gaming and live sports betting opportunities, and to spend their Gambit winnings on a variety of growing incentives.
All activity is centralised at gambitrewards.com, creating a single hub for Loyalty Gaming across the entire rewards landscape. Gambit's early investors include renowned gaming executives and entrepreneurs, Matt Davey and David VanEgmond.
Richard Pistilli, Gambit CEO, added: "We are thrilled to join the Snipp family and accelerate our expansion plans. Gambit's goal is to make loyalty points fun again. Instead of redeeming another free coffee card or shopping promotion with your points, why not try a free play with a chance to win cash? Our players can experience the same thrills and excitement of betting on live sporting events or other games of chance, but without wagering real money.
"Gambit's Loyalty Gaming platform is available in 48 states and is only accessible by free entries, which we package as gift cards and distribute through our rewards partners. Put simply, our players place wagers with their loyalty points and if they win, they can choose to collect their winnings in cash."
All Snipp consideration shares issued in connection with the transaction will be subject to a statutory hold period under applicable Canadian securities laws which will expire four months and one day after issuance and to contractual lock-up agreements entered into with each of the vendors.
Under the terms of the lock-up agreements, the Snipp consideration shares are restricted from transfer and will be released over a 12-month period with 33.33 per cent of the shares released four months and one day from the date of the closing.
The balance of 66.67 per cent of shares will be released in equal instalments over the subsequent eight months. In addition, the shareholders of Gambit may also qualify for additional consideration in the form of an earnout over the next three years based on achieving certain revenue milestones at predefined margins.