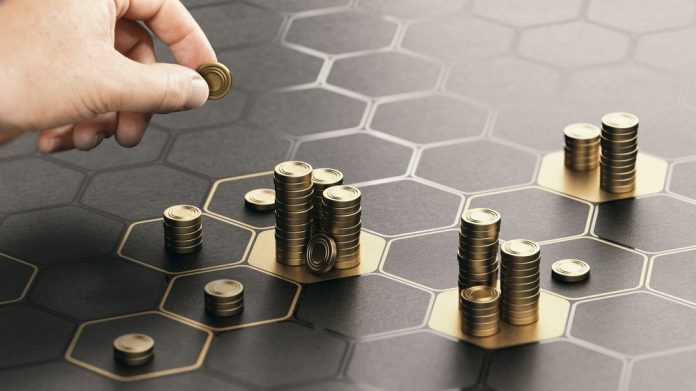 Bally's is to make a $5m investment in digital marketing promotions, rebates, and loyalty solutions provider Snipp Interactive in a bid to advance its omnichannel ambitions.
Under the terms of the purchase, the casino and entertainment operator will be entitled to nominate one director to a Snipp board of directors that is expected to be increased in size to five.
Following completion, the group is expected to own approximately nine per cent of the issued and outstanding common shares of Snipp. Furthermore, Bally's will also be provided with a right of first refusal in respect to any offer to purchase all or substantially all of Snipp's assets.
"Bally's is one of the most forward-thinking companies in the gaming industry and their investment illustrates the value that they see in SnippLoyalty as well as our SnippCare customer acquisition, retention, and engagement platform," said Atul Sabharwal, Founder & CEO of Snipp Interactive.
"Our acquisition of Gambit was intended as a way to better align ourselves with the gaming world. Now, only a couple of months later, we're entering a deep relationship with Bally's. We welcome their presence on our board and look forward to tapping their deep expertise in this high-growth industry."
Bally's and Snipp will also enter into commercial agreements that will see the former become an exclusive gaming partner for its loyalty gaming platform, which was recently acquired in connection with the acquisition of Gambit Rewards.
The commercial arrangement will also see Bally's receive a three-year term licence of the SnippLoyalty software platform, which will be implemented across Bally's physical and online properties.
"Working together with Snipp furthers our strategic goals around omnichannel integration with well-established technology that can combine rewards platforms across the Bally's brand and thereby provide our customers with a seamless user journey," noted Adi Dhandhania, Chief Operating Officer of Bally's Interactive, North America.
Moreover, Snipp will also licence certain free-to-play games and trademarks from Bally's for inclusion in the Gambit Rewards platform. This will also include Bally's branding, and connect Bally's loyalty points with Gambit's 'Play Token'.
Shortly after closing, the parties expect to commence on a rebranding exercise of the existing Gambit Rewards platform.
"With 14 casinos, a racetrack, and digital sports betting properties across the country, Bally's is the perfect partner to power Gambit's loyalty gaming platform, and we look forward to revealing the newly designed and co-branded version of the platform in the near future," added Richard Pistilli, Founder & CEO of Gambit Rewards.
"Our ability to deliver a proprietary gaming experience to consumers in nearly every state will help to expand Bally's presence across the US."