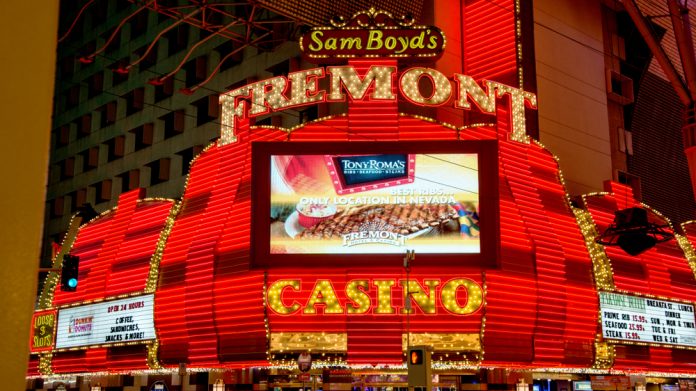 Boyd Gaming is eyeing growth investments in land-based properties as well as capitalising on the "considerable potential from our online business," following a 2021 that it says closed with "record quarterly performances across every segment of our operations".
Amid an expanding FanDuel alliance, which has brought recent development in Louisiana and is next targeting Ohio, the operator also elaborates on what it calls a "more compelling digital opportunity in online casino gaming
"We view igaming as an attractive complement to our existing land-based operations and an opportunity to engage our customer base by integrating online gaming with our existing player loyalty program," stated Keith Smith, president and chief executive officer of Boyd.
"We took the first steps towards this vision last April with the launch of the Stardust branded online casinos in Pennsylvania and New Jersey.
"And we have further strengthened our digital presence through Stardust social casino, which has allowed us to establish a digital foothold in states that do not allow real money online gaming today."
The comments come as the group reports a 38.4 per cent fourth quarter year-on-year revenue rise to $879.8m from 2020's $635.8m, with the figure also representing a 5.6 per cent uptick from the $833.1m reported two years earlier.
Breaking down the group's revenue performance further, the group scored increases across all of its divisional segments YoY with Las Vegas locals, Downtown Las Vegas, and Midwest & South reaching £236.2m (2020: $161.1m), $53.4m (2020: $18.1m), and £590.1m (2020: $456.2m).
Contrasted to 2019, Las Vegas Locals and Midwest and South recorded rises from $223.8m and $539.7m, respectively, with Downtown Las Vegas dropping 23.1 per cent from $69.5m.
Furthermore, in Las Vegas work has begun on a renovation and upgrade of its Fremont property, with the $50m project providing upgrades to food and beverage offerings while expanding and enhancing its gaming floor.
Adjusted EBITDA of $370.5m through Q4 represents increases of 61.5 per cent and 48 per cent from $229.5m and $250.3m in 2020 and 2019, respectively.
It is further reported 24 of the group's 27 open properties grew revenue at a double-digit rate during the quarter, with 26 achieving double-digit EBITDA increases. The sole exception was in Shreveport due to a new smoking ban.
For the full year, Boyd reported revenues of $3.4bn, compared to $2.2bn in 2020, with net income closing at $463.8m (2020: -$134.7m), and adjusted EBITDA of $1.4bn (2020: 609.9m).
"By streamlining our cost structure, enhancing our capabilities and focusing on our core customers, we have been able to consistently deliver exceptional results since reopening," Smith continued.
"In terms of more recent trends, while we have seen some slowing in late December and January due to the Omicron surge and winter weather, this has improved as we moved through the month of January with both revenue and EBITDAR exceeding the prior year for the month of January.
"While our 2021 results set a high bar for us going forward, we expect our business to continue to perform from a position of strength in 2022 as we have a number of organic growth opportunities available to us. 
"One of the more significant opportunities is an increased hotel occupancy in the gaming revenue associated with these incremental rooms."