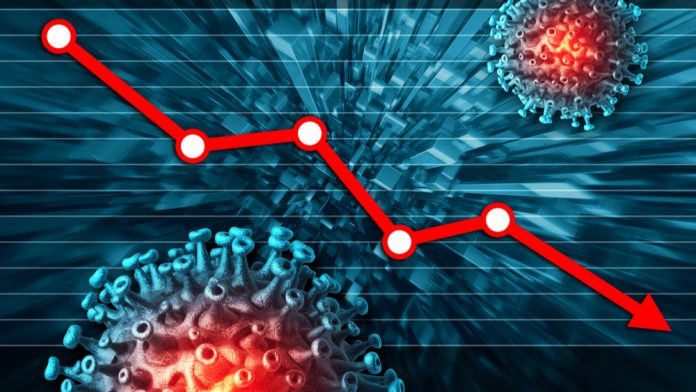 The Dutch Gambling Authority, Kansspelautoriteit, has revealed that gross gaming revenue within its casino vertical nearly halved in 2020, due to the pandemic.
Publishing its periodical market ccan for country-specific games of chance 2022, the KSA observed that income for Holland Casino, the state-backed gambling monopoly, had "plummeted enormously" in 2019 and 2020. 
During this period, the sector accounted for 10.7 per cent of the Dutch market in 2019 totalling €288.9m and 2020 coming in at €124.7m, 6.4 per cent.
In particular, Holland Casino branches contributed €158.9m in gambling machine NGR in 2020, with an additional €506.2m generated from the catering industry and arcades. In total, gambling machine revenues stood at €665.1m, which similar to casino, represented a drop of "almost half" in comparison to 2019 NGR of €1.19bn.
The report also showed similar trends in relation to both the lottery and slot machines, the turnover of which remained "roughly the same size" throughout both 2019 and 2020, leading the KSA to state that the impact of the COVID-19 pandemic on these verticals was "clearly visible".
The KSA also detailed that "years of growth" across the Dutch gaming industry came to an end in 2019 and 2020. The gross gaming result for games of chance in the latter year fell by €700m from 2019.
Furthermore, net gaming revenue also decreased from €2.7bn in 2019 to €1.94bn in 2020, although lotteries and slot machines continued to dominate the market during this period – accounting for 43.1 per cent and 43.7 per cent in 2019.
Despite this, the authority noted that this sector of the gambling market was experiencing substantial growth during this period, with revenue increasing from €339m in 2019 to €369m in 2020.
Breaking down lotteries specifically, the National Postcode Lottery and the State Lottery dominated the sector, with each responsible for 36.3 per cent and 33.7 per cent of total turnover respectively.
Regarding Dutch player characteristics, the report stated that the average bettor in the Netherlands 'spends slightly more on games of chance' than in other European markets, standing at €221 in 2019 and €165 in 2019.
Moving forward, however, the KSA predicted that the average spend on gambling machines in the Netherlands will continue to decrease as a consequence of the COVID-19 pandemic, and especially as more turn to online alternatives following the KOA launch.
Online casino intake can be expected to continue to rise, on the other hand, although it can be expected to be spread across a more diverse range of companies due to 11 more operators now holding Dutch licences.