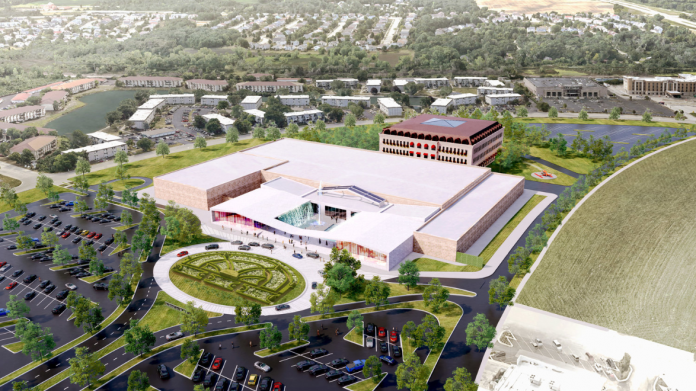 Full House Resorts has detailed further progress with its American Place casino resort project in Illinois, with land purchases and a key executive appointment unveiled by the group.
The former has seen the company enter into an agreement to purchase approximately 10 acres of land, adjoining the approximately 30-acre casino site to be leased from the city, to provide space for additional parking and ease access to the casino site.
Full House was selected by the Illinois Gaming Board to develop American Place in the city of Waukegan during December 2021, with the firm subsequently announcing that it is to spend approximately $100m on a temporary facility.
Regarding this venue, the firm has also agreed to purchase a sprung tent structure which it says has an area of approximately 1.5 football fields that will house The Temporary by American Place.
The facility is scheduled to feature in the region of 1,000 slot machines, 50 table games, a fine-dining restaurant, two additional restaurants, and a center bar.The structure is expected to arrive on-site between late-March and late-April 2022, with opening to occur this summer, pending customary gaming approvals. 
Furthermore, the group has also announced the promotion of John Ferrucci to the newly created position of Senior Vice President and Chief Operating Officer, subject to finalisation.
In the position, Ferrucci will oversee the efforts to open The Temporary at American Place until a permanent general manager is selected, continue to serve as General Manager of Silver Slipper Casino Hotel in Hancock County, Mississippi, and will guide operations for the company's other properties.
"I am pleased to promote John Ferrucci to our new role of Chief Operating Officer," said Daniel Lee, President and CEO of Full House Resorts. 
"Under his leadership, the Silver Slipper has reached new levels of profitability. He has helped develop talent throughout our company, including acting as a mentor for the general managers of Bronco Billy's and Rising Star.
"His hands-on management style, as well as his experience in opening four casinos, will serve us well as we prepare for new levels of growth, beginning with our planned opening of The Temporary this summer."