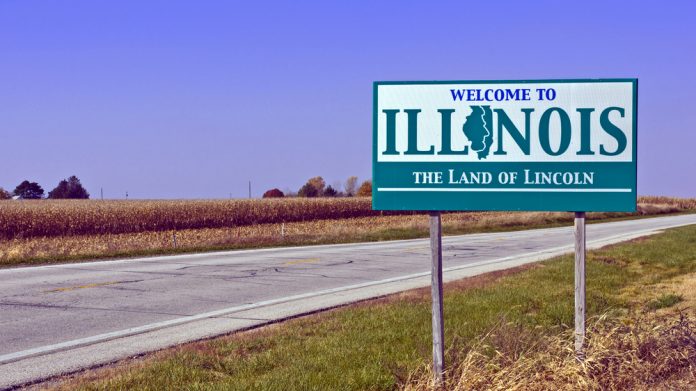 Illinois sportsbooks surged to a first monthly record since the reinstatement of in-person registration through October, joining 18 other legal jurisdictions setting a new high during the 31-day period.
Retail and online sportsbooks combined to handle $840.4m in wagers in October, surpassing the previous record of $633.6m set in March. Wagers were up 40.9 per cent from $596.5m in September and 93.4 per cent from $434.6m one year earlier.
Revenue rose 2.9 per cent to $48.3m in October from $47m during the same month in 2020, as well as 8.4 per cent from $44.6m month-on-month. October's revenue still fell short of the record $49.9m in March. 
Taxable revenue did reach a record, though, to $52.6m in adjusted gross revenue, yielding $8.m in state and local taxes.
Illinois' sportsbooks had not recorded a record month since the return of in-person online registration in April. The region ranked number three in March among all US markets with $633.6m in wagers, behind only New Jersey ($859.6m) and Nevada ($640.8m). 
Despite still ranking in the same position in October, Illinois has lost ground to New Jersey ($1.3bn) and Nevada ($1.bn) — the first two states to surpass $1bn in wagers in a month.
However, with HB 3136 awaiting signature, which would do away with in-person registration early next year, analysts state that a $1bn month could be just around the corner.
"The Illinois sports betting market is thriving in spite of the current online registration rules, so it's exciting to imagine what it will look like when sportsbooks are untethered," said Joe Boozell, lead analyst for PlayIllinois. 
"A surge of new operators will certainly come. And there are an untold number of Illinoisans sitting on the sidelines interested in making a bet through an online sportsbook, but not enough to make a trip to a retail sportsbook to register."
Online betting accounted for $803.4m of the wagers in October, or 95.6 per cent of the state's total handle. DraftKings/Casino Queen led the way $315.3m in combined online and retail handle, including $308.8m in online wagers. This was up from $236.5m in September and produced $11.7m in gross revenue.
FanDuel was next in-line with $236.7m in online and retail wagers, including $235.4m in online wagering. The combined handle was up from $156.2m in September and created a market-best $22.3m in gross revenue.
"With only six in the state, Illinois is home to far fewer online sportsbook operators than any other major US market," Boozell added.
"By next year, the number of online operators should grow well into the double-digits. An increase in competition would be hugely beneficial for bettors."