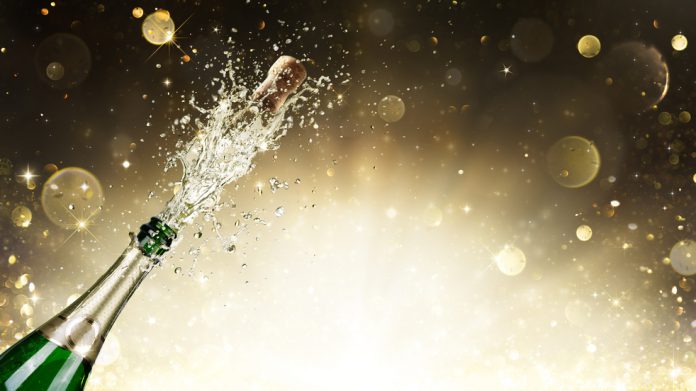 Catena Media is anticipating experiencing a further North American uptick through the current year, after focusing 2021's Q4 on "accelerating investment" into its long-term growth plans and future market launches across the region.
Despite acknowledging that "a variety of temporary factors" impacted the quarter's bottom line, Michael Daly, group CEO, asserted that the October to December period brought "healthy progress as we invest for long-term growth".
Catena says that revenue pressure on European sports betting operations and an easing of COVID restrictions affected revenues, however, a positive uptick in Italy, strong growth investment across North America, Latin America, Asia-Pacific and parts of Africa, and a North American business that "continued to thrive" was praised.
"Year-on-year performance remained buoyed by the legalisation during 2021 of online sports betting and casino gaming in Michigan and online sports betting in Virginia, Arizona and Wyoming," Daly said of the group's US efforts.
"In each case, our approach of investing substantially in the market prior to launch paid off handsomely. We successfully deployed similar tactics in New York and Louisiana prior to the legalisation of online sports betting in both states in January 2022. New York is likely to be our largest sports market going forward."
Revenue through the year's final quarter for the company increased 20 per cent to €31.9m (2020: €26.6m), with earnings up four per cent to €12.8m (2020: €12.3m) .
It is noted that revenue from North American sports betting and casino rose by 97 per cent, and accounted for 51 per cent (2020: 31 per cent) of group revenue.
On a divisional basis, casino, which occupied 62 per cent of Q4 revenue with €19.9m (2020: €16m), saw adjusted EBITDA rise nine per cent to €10.1m (2020: €9.3m), with new depositing customers down one per cent.
With German and Dutch headwinds reportedly continuing for the company, Catena's performance was buoyed by a "solid" North American quarter,, as well as aforementioned progress within both Italy and Japan.
Sports revenue increased 20 per cent to €11.m (2020: 9.3m) to occupy 35 per cent of the total, with the firm's financial trading segment comprising the remaining three per cent with revenue of €876,000, a 12 per cent drop from €995,000.
For the full-year, revenue increased 28 per cent to €136.1m (2020: €106m), adjusted EBITDA was up 32 per cent to €68.8m (2020: €52m), and NDC's surged 32 per cent to 586,522 (2020: 443,524).
Revenue from North American sports betting and casino rose by 116 per cent, and accounted for 50 per cent (2020: 30 per cent) of the group's total.
In January, total revenue increased by 29 per cent, or 36 per cent excluding the German sports betting and casino market, compared to January 2021.
On a North American basis the aforementioned segments rose 64 per cent, fuelled by successful launches in New York and Louisiana during the month
It is anticipated that full-year revenue in North America during the current year will exceed $100m, providing current market estimates and launch timetables hold firm.
"Early in 2022, our affiliate sports betting offers enjoyed successful launches in New York and Louisiana," Daly closed.
"We also look forward with anticipation to the scheduled launch of sportsbook betting and casino gaming in Ontario in Canada at the start of Q2.
"Our extensive programme of advance investment and preparation gives us high expectations that Ontario will be among our largest North American markets in the future.
"If the market develops at its current expected rate, and no delays or similar unforeseen events occur in relation to scheduled market openings, we confidently expect revenue in North America to surpass U$100m in 2022."