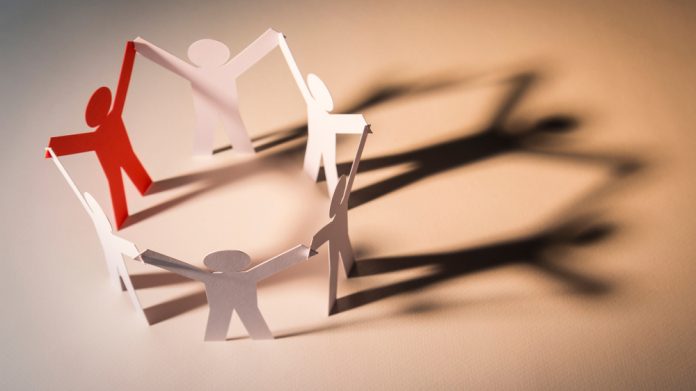 With comings and goings commonplace across the industry, Sper, Valley Forge Casino Resort, and XLMedia, all feature in our latest rundown of a number of recent manoeuvres.
XLMedia
XLMedia has moved to strengthen its senior leadership team following Christopher Bell's decision to vacate as Chair, appointing Julie Markey in an interim role. 
Markey steps into the position of interim Chair from her current role of non-executive Director of the company and Chair of the remuneration committee, and will assume the responsibilities of the job whilst the company continues its search for a permanent replacement.
Bell has now formally stepped down as non-executive Chair of the AIM-registered company, after announcing his intention to leave the position on January 19, 2022.
"It feels like the right time to step aside and let someone new support the business through its next phase of growth," Bell remarked. "I wish everyone in the Company and its shareholders every success for the future."
SPER
Spelbranschens Riksorganisation, Sweden's Gaming Association, has named Maria Wennerberg Sedigh as its new Chief Executive, who will take leadership of the trade body as of March 30.    
Sedigh will replace CEO incumbent Jenny Nilzon, who has chosen to end her five-year tenure as leader of SPER in order to carry forward her career outside of the online gambling sector.
"We on the board are extremely happy that Maria will be the one to lead Sper further. She has a unique knowledge of the industry and I look forward to our collaboration," said Patrik Hofbauer, chairman of Sper and CEO of Svenska Spel.
BMM Testlabs
BMM Testlabs has announced that Melissa Shuba has been promoted to the position of Vice President, Government Affairs and Licensing.
In the role, Shuba will report to Travis Foley, EVP North America and for special projects to Martin Storm, Chief Executive Officer, having joined the group in 2016 as Senior Manager Regulatory Compliance.erica and for special projects to Chief Executive Officer, Martin Storm.
Storm continued, "Melissa has also played a key role in BMM's global regulatory compliance under the leadership of the Chair of BMM's Compliance Committee Frank Fahrenkopf, Jr. 
"Together they have established a world-class compliance program encompassing 12 countries, meeting and reporting quarterly across key risk and compliance areas of the business."
Real Luck Group, the operating company of esports betting platform Luckbox, has confirmed the appointment of Benn Timbury as new Chief Operating Officer . 
A key addition to Real Luck's executive management team, Timbury boasts experience in scaling-up igaming operations, having worked "across all areas of operations, driving revenue growth, player acquisition and retention, B2C and B2B partnerships and global acquisitions".
He previously led strategic enterprise directives for Lottoland Group, helping the Gibraltar-based online lottery operator expand across 15-market and service +15 million customers.
"I am delighted to welcome Benn to Luckbox at an exciting time for our company," said Thomas Rosander, Real Luck Group CEO. 
"After adding casino games to esports and sports on our next-generation wagering platform, we are beginning to scale player acquisition efforts and looking to enter new markets with additional licenses, all of which Benn will play a pivotal role in executing.
"Benn has a proven track record of success in a leading role within igaming companies, helping deliver on revenue growth, to hit operational milestones and implement B2C and B2B strategies and we are looking forward to having his expertise to help drive us forward on our near-term and long-term growth goals."
Valley Forge Casino Resort
Boyd Gaming's Valley Forge Casino Resort has named Sybil Davis as Director of Sales at the gaming and entertainment resort.
Davis is lauded as boasting "exceptional business acumen and expertise in successfully selling complex products in a highly competitive market," as well as a "proven track record of selling consistently and exceeding sales goals".
"Sybil is an experienced sales professional who brings with her a unique skill set and talent stack that will further elevate the strong leadership team in place at Valley Forge Casino Resort," stated Ron Bailey, Vice President and General Manager at Valley Forge Casino Resort.
"She has consistently performed above and beyond requirements in her previous positions, and I expect to see continued sales and revenue growth for the property under her leadership."