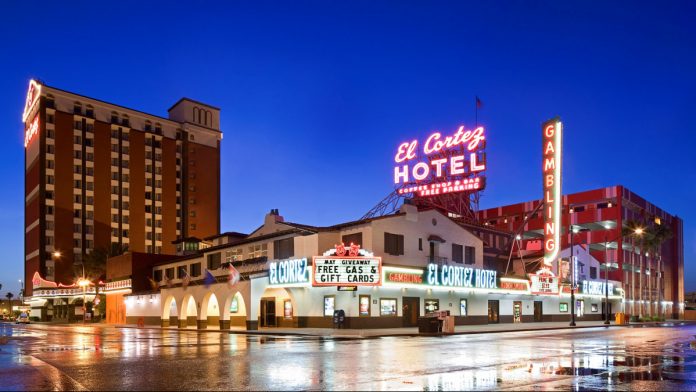 Las Vegas' El Cortez Hotel and Casino has teamed-up with OPTX in a bid to streamline "every piece of our operations," as the property rolls-out a transformation to become the region's second 21 and over facility.
The OPTX solution is designed to simplify complex processes and improve operational efficiency, with El Cortez opting to partner with the firm for its entire suite of slots, player development and marketing products.
"We are thrilled to welcome the team at El Cortez Hotel & Casino to the future of data analysis," said Brooke Fiumara, co-CEO at OPTX. 
"With OPTX, El Cortez will have access to data that will create a 360 view of their operations. A boost to the revenue and the guest experience creates a win for everyone."
The software provides an end-to-end solution focused on slots, marketing and campaigns, player development, and artificial Intelligence.
Subsequently, actionable recommendations for casino operators are created, which look to supply real-time individualised insights to ensure that no actionable player is missed, and empowers teams to spend less time compiling data and more implementing strategies that increase guest visitation, revenue, and profitability.
"We could not be more excited to be implementing the full suite of OPTX programs," said Joe Woody, Chief Financial Officer for El Cortez Hotel and Casino. "Every piece of our operation will now be streamlined, making us more efficient than ever."
This comes as the Las Vegas Review Journal reports that the venue will transition to become the region's second such establishment, behind Circa Resort and Casino.
The two-phase roll-out will commence on April 1, following a $25m revamp that delivered a redesigned casino floor and high limit room, among other upgrades. The second part of the transition will include the implementation of ID checks at every entrance.