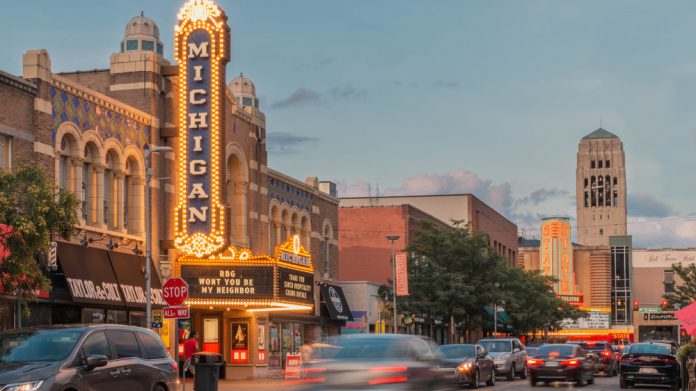 Sportsbooks in Michigan suffered a first month-on-month handle dip in seven months through February, as igaming entities, unaffected by seasonal effects, surged to a revenue record.
The latter saw the region's online casinos and poker rooms generate revenue of $122.8m through the month, with the shortened month surpassing December's previous best of $121.8m.
This saw $4.4m produced per day, which represents an increase from the $3.9m recorded across both December and January. February's revenue yielded $21.6m in state taxes and fees.
"It would not be shocking for Michigan to surpass New Jersey and Pennsylvania to become the largest online casino market in the US by the end of the year," noted Paul Costanzo, lead analyst for PlayMichigan. 
"Online casinos consistently produce huge amounts of revenue, and the industry's importance to the state budget will only grow."
Furthermore, online sportsbooks across the state welcomed $398.4m in bets across the month, which is a drop of 19.8 per cent from January's record $496.8m .
Upon adding $25.4m in retail wagering at Detroit-area casinos, Michigan's sports betting ecosystem combined to take in $423.8m in wagering for the month, a drop of 20.4 per cent from $532.7m in January. February's handle was up 30.2 per cent from $325.6m year-on-year.
Michigan's sportsbooks have now generated $5.1bn in wagers, and have produced almost $400m in revenue, since legal sports betting launched in 2020.
Online sportsbooks generated $22.5m in gross revenue from February's bets, up 137.6 per cent YoY from $9.5m but dropping from the $34.7m produced one month earlier.
Combined with a $896,939 loss in retail revenue, sportsbooks won $21.6m for the month. After $26.5m in promotional credits, retail and online entities recorded a $4.8m loss in taxable revenue, yielding just $581,548 in taxes.
"Michigan sportsbooks flew out of the gates in 2021 and the growth since has been relentless," said Costanzo.
"The rapid growth over the last year will be nearly impossible to maintain in the year ahead, but the upward trajectory of the industry will continue into the foreseeable future."
FanDuel drew more online bets than any other operator with $122.4m, down from $132.7m in January. Combined with its retail sportsbook, FanDuel won $4.4m in gross revenue from those bets. 
DraftKings was number two in the online market with $94.7m in bets, down from $132m in January, and producing $4m in gross revenue from those bets.
BetMGM followed with $86.7m in online wagers, which is down from $110.9m in January. When combined with its retail sportsbooks, the operator won a state-best $5.8m in revenue.
"Baseball's lockout was really the only major concern for sportsbooks because it is the main attraction for bettors during the otherwise slow summer months," commented Eric Ramsey, an analyst for the PlayUSA. 
"With the lockout now over, Michigan's sportsbook operators can look forward to the first normal sports year since the state legalised sports betting."