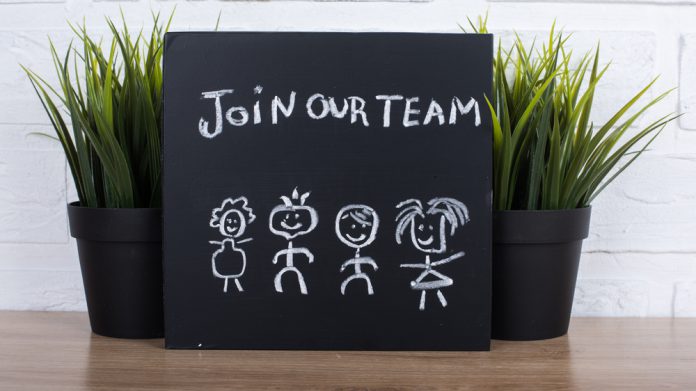 With comings and goings commonplace across the industry, DAZN, SciPlay, and Playson, all feature in our latest rundown of a number of recent manoeuvres.
Playson
Vsevolod Lapin has been promoted to the role of Chief Operating Officer at Playson, as the online casino supplier seeks continued international growth following a recent structural change. 
With more than 10 years' experience in strategic marketing and product management, Lapin will support the company to enforce its new brand identity and will be charged with overseeing Playson's product portfolio, enhanced game production, tools creation and market expansion.
Lapin joined the group in 2017 as a Product Manager and after eight months was promoted to Head of Product Department. Before joining Playson, he had held a Senior Brand Manager position at The Coca-Cola Company.
Alex Ivshin, Playson CEO, said: "Everyone at Playson is pleased to have Vsevolod as our new Chief Operating Officer, we're adamant that he will deliver fantastic results for the company. 
"During his time with us, Vsevolod has consistently shown to be hard working, passionate, and dedicated to bringing the next wave of exciting products to our offering. As we look to build on our recent momentum and extend our reach across regulated markets."
SciPlay
SciPlay has announced the appointment of Nick Earl to its board of directors, effective April 15, 2022, in a move that will bring its total number to six members.
Earl is lauded as bringing more than two decades of gaming industry leadership experience, across casual gaming and larger franchises, to the position.
He most recently served as Chief Executive Officer and Director of Glu Mobile, the developer of mobile games such as Design Home and Kim Kardashian: Hollywood.
Earl has also served as Senior Vice President of EA Mobile, where he oversaw the release of multiple mobile titles such as The Simpsons: Tapped Out.
"Nick is a gaming industry veteran, and we are thrilled to welcome him to the SciPlay Board," said Barry Cottle, Executive Chair of the Board. 
"Nick's appointment reflects our commitment to refreshing the SciPlay Board with new, independent members that add skills and experience relevant to SciPlay's strategy to build and operate the top mobile games in the world."
PlayMaker Capital
Sara Slane, Founder of Slane Advisory and former Senior Vice President of the American Gaming Association, and Mark Harrison, Founder of The T1 Agency and SponsorshipX, have been added to the PlayMaker board of directors.
The appointments are intended to deliver further strength to the board, as well as complement the current expertise that it currently boasts.
"Being able to add two people of the calibre of Sara and Mark is a big step forward for Playmaker", said Jordan Gnat, Playmaker CEO. 
"I have known Sara for many years and have witnessed how effective she has been in providing guidance and leadership to the gaming and sports industries.
Mark's reputation is second to none. We have been looking to add a senior executive in the marketing and partnership industry to our board, and Mark fits that perfectly.
"Sara and Mark have distinct experiences that are relevant to our core business model, and they will both serve as incredibly important and complimentary additions to the current composition of our board".
DAZN has named Sandeep Tiku as Chief Technology Officer to spearhead the global OTT sports media provider's development of its proprietary sportsbook platform. 
Tiku joins the group's executive leadership team from Entain, where he served as Chief Operations Officer and executive board director of the gambling group.
Shay Segev, Chief Executive of DAZN, who formerly worked with Tiku at Entain, deemed the appointment as critical to DAZN's future ambitions.
"Having worked alongside Sandeep for many years at Entain, I know that he is an exceptional and visionary technologist and the right person to lead DAZN's technology teams," he noted.
"He will be invaluable as we expand our offering with even more ways to entertain and engage sports fans and forge ahead with transforming the global sports market."