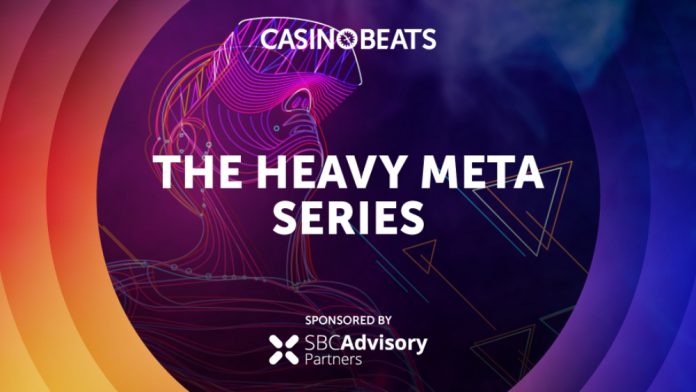 Taking inspiration and attempting to replicate the physical and social aspects of the land-based environment into the metaverse would be a "narrow-minded mistake" according to Robin Reed, CEO of HappyHour. 
The latest to join CasinoBeats' venture through the digital landscape in the Heavy Meta series, Reed believes that we, as a sector, can not translate experiences or content built for one platform and environment to another that are "fundamentally different".
He stated: "We need to build completely new experiences, however keeping the very core emotional and material values that are making gambling appealing to people, in mind. When walking into a classical casino you escape a mundane everyday life and you enter another world.
"In the metaverse you can do this to a level that is almost unimaginable. I expect immersiveness on steroids, unprecedented spontaneity, and extraordinary stimulation of the senses, all wrapping the product which is perhaps the strongest and most compelling entertainment there is: gambling."
Whilst believing that once the metaverse is in full swing the need for a responsible meta gambling campaign will be needed "more than ever", Reed expressed that stakeholders of the virtual reality will develop "social etiquette, norms, rules and guidelines" over time, similar to other forms of social context.
Reed added: "I do not think about toxicity when I go to a horse race or a blackjack table, and I do not think people will have to think about it when entering the metaverse, anymore then they would have to think about it in life or online, in general."
Looking into accessibility, Reed predicted that price point entry into VR technology is dropping, which he expects will continue.
"Meta Quest 2 outsold Xbox this Christmas," highlighted HappyHour's CEO. "Apple VR is now rumoured to be shipping at $1,000. Virtual and mixed reality devices will be a mass market consumer device affordable to most, as phones are today."
Looking to the potential future of the metaverse, one that Reed stressed could "redefine the entire industry", he emphasised that the sector will build out new real money gaming experiences for the "meta formfactor" and believes it will be "the most immersive, creative and compelling gambling experiences ever known to mankind".
However, Reed signed off on a word of caution stating that the impact of mixed reality on the human brain is "not well known" – certainly for niche activities including gambling.