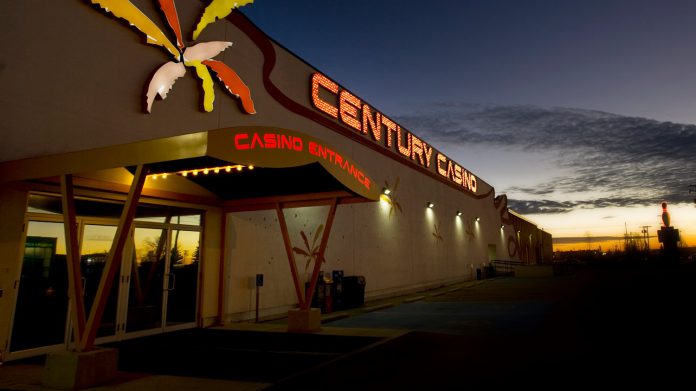 Century Casinos is anticipating a further increase in performance through the remainder of the year, driven by recent acquisitions, after the casino operator reported a strong first quarter driven by Canadian operations.
Revenue through Q1 2022 increased 42 per cent to $103.1m (2021: $72.41m), with the US again taking the lion's share to close at $65.28m, up just one percentage point from 2021's $64.37m.
However, Canadian operations soared to $15.99m from $2m one year earlier, as the group's Polish properties secured a significant increase of 269 per cent to $21.82m (2021: $5.91m).
Century adds that the COVID-19 pandemic had an adverse effect on 2020 operations, and negatively impacted results to a lesser extent through 2021 due to US properties being open and operating during this period.
The group's Canadian venues reopened on June 10, 2021, with its Polish counterparts returning to action on May 28, 2021. Casinos in the United States have been open since June 2020.
Furthermore, the quarter also saw Century swing from a net loss of $1.9m one year earlier to earnings of $2.9m for the current year, with adjusted EBITDA up 62 per cent year-on-year to $23.82m (2021: $4.74m).
"We are very pleased with the results of the first quarter. Revenue grew in each of our three reportable segments with overall growth of 42 per cent compared to the first quarter of 2021. All of our properties are now operating with very few COVID-19 restrictions," explained Erwin Haitzmann and Peter Hoetzinger, Co-Chief Executive Officers of Century Casinos.
"We maintained the 23 per cent adjusted EBITDA margin that we had in the fourth quarter of 2021 and increased that margin by 800 basis points compared to our first quarter 2019 adjusted EBITDA margin of 15per cent."
Furthermore, the group also detailed an uptick that it expects to feel moving forward, following the purchase of a 50 per cent ownership interest in Smooth Bourbon from Marnell Gaming for $95m, which formed one part of a wider transaction.
In February 2022, Century detailed a definitive agreement that would see the group purchase 50 per cent of Smooth Bourbon as well as Nevada's Nugget Casino Resort from Marnell Gaming for $195m.
Furthermore, the casino and entertainment operator also retains a five-year option to purchase the remaining 50 per cent of the Marnell Gaming subsidiary for $105m, plus two per cent per annum.
"As we announced in April, we have completed the first portion of our acquisition of the Nugget Casino Resort and are excited to enter the growing Reno/Sparks Nevada market with this transaction," Haitzmann and Hoetzinger added.
"The addition of the Nugget is expected to grow adjusted EBITDA of our United States segment to approximately 80 per cent of our total adjusted EBITDA."