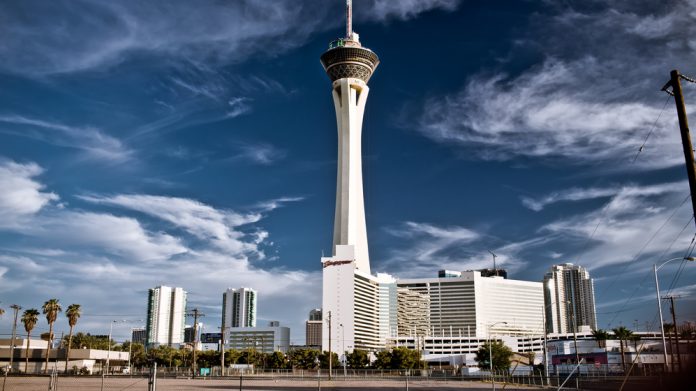 Golden Entertainment has lauded a "strong financial performance" recorded through the first quarter of the year as a continuation of momentum picked up during the previous 12 months.
This saw the casino and entertainment operator surpass $1bn in revenue through a calendar year for the first time during 2021, driven by a record fourth quarter.
Through the three months to March 31, 2022, revenue increased 14 per cent year-on-year to $273.6m (2021: $239.7m), but dropped a little over three percentage points on a quarterly basis from Q4 2021's $282m.
Increases were felt across each revenue reporting segment, with gaming; food and beverage; hotel, and other; all up to $190.78m (2021: $177m), $42.45m (2021: $33.8m), $25.74m (2021: $18.39m), and $14.65 (2021: $10.49m), respectively.
Net income increased 70.55 per cent to $36m (2021: $10.62m), with adjusted EBITDA up 13 per cent to close the period at $67.3m (2021: $59.5m).
Blake Sartini, Chair and Chief Executive Officer of Golden Entertainment, commented: "Our record first quarter results reflect a continuation of the strong financial performance we delivered over 2021.
"Our strong cash flow has allowed us to reduce debt while returning capital to shareholders through our share repurchase program. Since the beginning of 2021 we have reduced indebtedness by $158m and since December 2021 we have also repurchased more than $25 million of our common stock.
"We expect to remain focused on returning capital to shareholders as the strength in our business continues."
On a geographical basis, GDE's Nevada casino resorts, comprising The Strat, Casino & SkyPod, Aquarius Casino Resort, Edgewater Hotel & Casino Resort, and Colorado Belle Hotel & Casino Resort, saw revenue increase 28.8 per cent to $96.4m (2021: $74.8m) as adjusted EBITDA rose 25.84 per cent to $33.6m (2021: $26.7m).
Nevada locals, which includes Arizona Charlie's Boulder, Arizona Charlie's Decatur, Gold Town Casino, Lakeside Casino & RV Park and Pahrump Nugget Hotel Casino, saw revenue and adjusted EBITDA rise narrowly to $39.9m (2021: $38.5m) and $20m (2021: $19.6m).
Elsewhere, revenue for the year at Maryland's Rocky Gap Casino Resort saw an uptick of 11.18 per cent to $17.9m (2021: $16.1m) as adjusted EBITDA closed at $5.6m, up 14.28 per cent from $4.9m).
The distributed gaming segment, made up of operations in Nevada and Montana as well as branded taverns in the former, saw revenue and adjusted EBITDA increase 8.46 per cent and 5.74 per cent to $119.2m (2021: $109.9m) and $22.1m (2021: $20.9m).