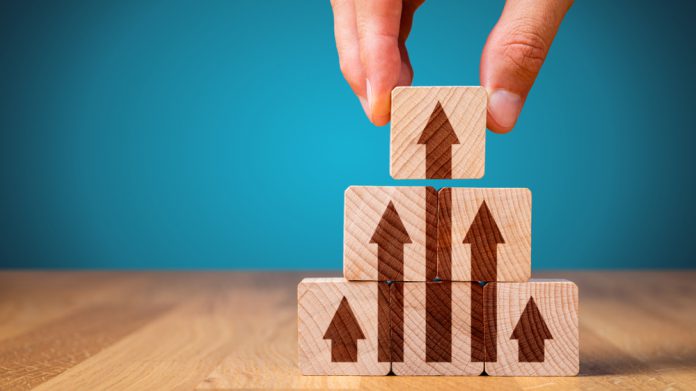 A second consecutive quarter of record fintech revenue, in addition to operating momentum across its games segment, has led to Everi returning its best performance through the first three months of the year.
A 26 per cent rise to $175.6m (2021: $139.1m), helped along by a quarterly record in recurring revenue of $134.4m, is driven by uptick across both core reporting segments.
The provider of land-based and digital casino gaming content and products saw its games segment grow 29 per cent through the quarter to $98.3m (202: $76.1m).
This, said the group, reflects an increase in gaming operations revenue, inclusive of a 129 per cent rise across digital, as well as a 56 per cent uptick in equipment and systems.
Fintech revenue during the quarter reached $77.3m, up 23 per cent year-on-year from $63m, reflecting increases of 29 per cent in financial access services, 36 per cent across hardware sales and three per cent in software.
Randy Taylor, Chief Executive Officer of Everi, noted: "Our games segment results benefitted from ongoing operating momentum as reflected in the 12th consecutive quarter-end increase in our installed base of gaming operations units, and a 56 per cent year-over-year increase in sales of gaming machines to 1,474 units as we continue to grow our ship share, thanks to the success of our expanded portfolio of player-popular games and differentiated cabinets."
Adding: "For the second consecutive quarter, our fintech segment generated record revenues and Adjusted EBITDA. The record quarterly performance was driven by increased revenues from financial access services, strong quarterly kiosk sales and the ongoing organic growth of our loyalty and regtech solutions.
"These results reflect our ability to offer industry-leading, integrated solutions that help drive consistent market share gains and increases in same-store activity.
"We believe our fintech business is positioned to grow through the addition of new customers and the deployment of an increasing number of innovative products."
Operating income increased 31 per cent to $52.6m (2021: $40.2m) due to higher revenue and lower depreciation and amortisation expense that was partially offset by a higher research and development outlay.
Net income was up 54 per cent to $31.5m (2021: $20.5m), with adjusted EBITDA for the first quarter increasing 19 per cent YoY to $89.6m from $75.4m.
Taylor explained: "We delivered record first quarter financial results, including revenues, net income, adjusted EBITDA, and free cash flow.
"Our performance was a strong start to the year and reflects our talented global workforce's successful delivery of innovative, high-value solutions that continue to generate increased demand due to their ability to help our customers grow their businesses and improve their cost efficiencies.
"The improved operating results, led by growth in our high-margin recurring revenue streams, which were up 23 per cent year over year to $134.4m, are translating into sustainable free cash flow.
"This enables us to continue prioritising return-focused investments that will grow our addressable markets, further support our internal product innovation and pursue additional accretive, scalable acquisitions."
Adding: "Given the ongoing strength of our business and our growth opportunities, we expect to remain on track to deliver continued year-over-year growth in 2022."
Everi anticipates its second quarter performance to fall in line with, of be slightly higher than, its record set one year earlier, with increases across revenue and adjusted EBITDA anticipated for the year.
This has seen the company slightly raise the upper boundary of its AEBITDA range for 2021 to fall at $368m-$378m from a previous estimate of $368m-$376m.