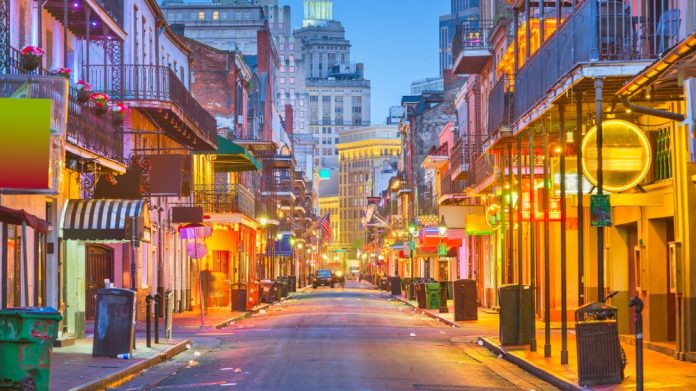 Full House Resorts has heaped praise on a Circa Sports alliance that will extend across Illinois, as headwinds in Mississippi as well as construction delays hamper the group through the first quarter of the year.
The former sees a partnership reached for online sports wagering throughout Illinois, as well as on-site sportsbook entities at both The Temporary and American Place.
"If you've been at the Circa Resort here in Las Vegas, you'll know exactly why we're working with them," stated Lewis Fanger, Chief Financial Officer of Full House.
Adding: "As a part of our agreement, they'll use our expected sports skin in Illinois to launch their Circa Sports mobile sports app throughout the state.
"And then usually we don't go into some of the details of these agreements but — because of confidential — confidentiality clauses. But this is a larger one and so disclosure wise, we think it's wise to give out some of the details.
"This agreement had a $5m market access fee that was paid last week upon the contract signing. As typical with those market access fees, we'll amortise it over the eight-year life of this contract once operations go live.
"Also similar to our other skin agreements, we do share in the revenue subject to an annual minimum. That minimum is $5m per year, which of course also doesn't start until operations begin. 
"Beyond the eight-year initial term there are two potentials for year renewal periods, both at Circa Sports option. And so for those of you keeping track, we do have seven total skins.
"This one and that we expect in Illinois, three in Colorado, and three in Indiana. We're getting back one skin in Colorado and one skin in Indiana."
With Daniel Lee, Director, President and CEO, adding: "They are the most successful new casino to open in Las Vegas since Wynn opened in 2004. 
"There's been a number of failures. but they focused on sports betting more than anyone else and so it's all over the place. It's up by their pool, it's in their casino, and it works."
This came alongside the group reporting a 1.9 decrease in first quarter revenue to $41.1m (2021: $42.2m), with net loss of $3.4m one year earlier swinging to income of $100,000, and adjusted EBITDA up 28.24 per cent to $8.39m from 2021's $10.76m.
These drops were attributed to a series of factors, such as a rise in insurance costs as well as disruptions in Colorado due to ongoing construction projects.
However, on the primary cause Lee noted: "It was a pretty decent quarter except that we're up against a really strong quarter last year. We were down, and the biggest piece of that was The Silver Slipper".
Adding: "Almost all of the swing in revenues was our onsite sportsbook, where we have the closest online on-site sportsbook to New Orleans and Baton Rouge".
Despite being open for around five-years and growing to a "nice segment of the business," the passage of online sports betting legislation in Louisiana and subsequent failure in Mississippi took hold.
"And they legalised online sports betting in Louisiana," Lee continued. "There was a bill to do the same thing in Mississippi and it didn't pass in Mississippi because the industry couldn't get their act together.
"But in Louisiana it passed and it opened at the beginning of the first quarter, and that pretty much hurt our business quite a bit.
"And so we were down like 65 per cent in terms of the tickets written at our onsite sportsbook. We share that with William Hill, who actually runs it, so we get a piece of the income and they get a piece of the income. 
"Now, given that it's down, and I think it's probably perpetually down because until Mississippi allows online, and even when they do allow online, the population of Louisiana is bigger than Mississippi. Mississippi is about three million people, when Louisiana is about 4.5. Of course, a lot of that population of Louisiana lives a long way from us. 
"But the fact that Louisiana approved it and Mississippi didn't, hurt us. If Mississippi had approved it, we probably still would have been hurt, but not by as much."