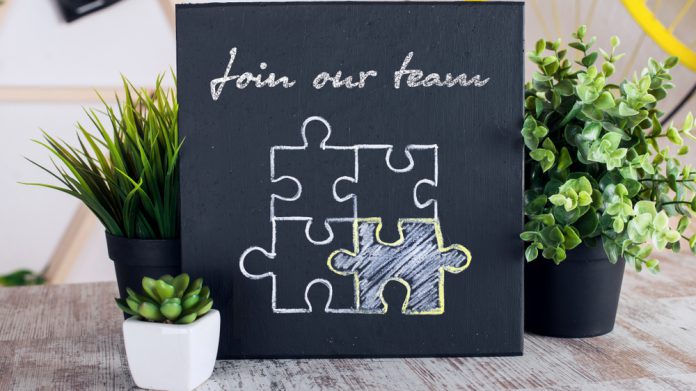 With comings and goings commonplace across the industry, Jamul Casino, MGA Games, and NorthStar Gaming all feature in our latest rundown of a number of recent manoeuvres.
Flows
Former Gaming Innovation Group Marketing Manager Rhea Craib has strengthened the senior management team at Flows after being named Head of Marketing at the firm.
During a three year stint at GiG, Craib was responsible for setting and implementing the overall marketing strategy for the company as a brand, plus its platform, products and services.
At Flows she will be tasked with utilising over ten years of experience to implement and execute a marketing strategy that will allow the business to continue to scale at pace and unlock and capture new opportunities.
"I am delighted to welcome Rhea to the Flows team and for the business to benefit from her incredible talent and experience of deploying successful marketing campaigns and activities in the gambling sector and beyond," noted James King, CEO of Flows.
"Having worked with Rhea in the past I know exactly what she is capable of, and this will make her a valuable asset to Flows and the wider team. She joins at a time when we continue to push forwards with new ideas and innovations, and this makes it the perfect time for her to shine."
NorthStar Gaming
NorthStar Gaming, which recently debuted its NorthStar Bets online casino and sportsbook in Ontario, has confirmed the appointment of Jennifer Barber as Chief Financial Officer.
In her most recent role, Barber served as the CFO for Torstar Corporation where she led and oversaw all financial reporting and management as well as the information technology team. She was also a member of the Torstar executive team, contributing to corporate strategy and development.
"We're thrilled to welcome Jennifer to NorthStar Gaming, she is a skilled financial leader who brings decades of financial management experience to our growing leadership team," said Michael Moskowitz, Chief Executive Officer and a founding partner of NorthStar Gaming.  
"Jennifer's wealth of financial management and reporting expertise is tremendously valuable to us as we rapidly scale our operations."
Jamul Casino
Jamul Casino is looking to further drive the development of its technology infrastructure, after recruiting Ram Patrachari as Chief Information Officer.
Boasting more that two decades of IT and casino experience, Patrachari is tasked with building fresh tech systems to ensure "that the casino remains a regional leader" and that it continues to offer a secure and seamless experience for guests.
Mary Cheeks, President and General Manager of Jamul Casino, remarked: "Ram's experience and expertise will be absolutely invaluable as we continue to develop our property and grow our casino services.  As we're planning for the next 5-10 years, it became clear that Ram was the perfect fit. We're delighted to welcome him to the team."
Novomatic
Kathleen McLaughlin has been named Vice President of Corporate North American Sales and Marketing at Novomatic, a company that she initially joined during 2017.
In the new role, McLaughlin will oversee the company's efforts to enhance corporate sales and focus resources on the development of corporate customer relationships, as well as looking to further strengthen customer sales and service initiatives throughout North America.
Rick Meitzler, President and Chief Executive Officer of Novomatic Americas, commented: "For over five years working with Novomatic Americas, Kathleen has consistently demonstrated creative leadership and success in delivering and growing our North American customer base while supporting the company's execution against strategic growth initiatives. 
"Her ability to lead North American corporate sales and build upon the strong relationships the sales team enjoys with our customers will be vital.
"Kathleen will play a significant role in achievement of our financial and strategic goals, including our prioritisation of resources on near-term revenue opportunities."
MGA Games
MGA Games is looking to drive its international growth beyond the more than 15 markets it currently occupies, after appointing Javier Lanfranchi as the group's latest Sales Director.
This latest hire forms part of a strategic planning focused on developing and launching localised igaming products across an array of markets around the world.
"Our position as a leading supplier in Spain with existing established presence in international markets will allow us to accelerate the expansion of MGA Games immediately," Lanfranchi said.
"To achieve this, we count on the strength of our brand, our wide portfolio of original and localised products, focusing our initial efforts on the regulated markets".