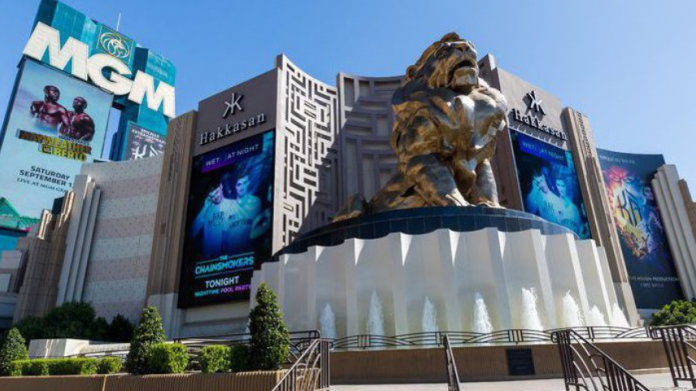 A continued Las Vegas bounce back has led MGM Resorts to an "outstanding" second quarter performance, following which the casino operator has reaffirmed its commitment to New York and Osaka, Japan.
Regarding the group's brick-and-mortar pipeline, MGM is "eager" to expand its Empire City property, a frontrunner to secure one of three addition licences, after reiterating a desire to pursue a full casino gaming permit in New York.
The company is "hopeful that New York will solicit applications by the end of the year," and looks forward to "drive jobs and economic growth to that region".
Elsewhere, an area development plan has been submitted to the Japanese government, with MGM "optimistic that we receive an approval decision in the fall of this year".
Progress on taking the brand to the UAE via a non-gaming integrated resort, in partnership with asset management group Wasl, is also continuing apace. 
"The project has broken ground and work continues on the development progress, and we will watch with great interest what does or doesn't happen around gaming in the region, hopefully, in the near future," said Bill Hornbuckle, Chief Executive Officer and President of MGM, 
Back closer to home, and Hornbuckle, in a second quarter earnings call, also elaborated on an agreement to sell the operations of the Gold Strike Tunica to the Cherokee Nation for $450m.
"As a company, we felt this was an opportunity to sharpen our focus in Mississippi on Beau Rivage and take advantage of an attractive valuation," it was noted.
"We look forward to seeing Gold Strike continued success with the Cherokee Nation, and we expect this transaction to close in the first part of 2023. 
"The divestiture follows our prior announcement to sell the operation of the Mirage, would still also stay on track for close later this year."
On a digital basis, following a tender offer being announced for LeoVegas in May, MGM anticipates closing the transaction during the third quarter as it plots to execute on its online gaming presence in Europe.
This comes after the group reported a 44 per cent increase in second quarter revenue to $3.3bn (2021: $2.23bn), with a rebounding Las Vegas, buoyed by MGM's Cosmopolitan acquisition, offsetting a struggling Macau.
Las Vegas, helped by an increase in business volume and travel activity, posted a 113 per cent uptick to $2.1bn (2021: $1bn), with regional US properties reaching $960m, up 12 per cent from $856m the previous year.
This offset MGM China which dropped 54 per cent to $143m (2021: $311m), with the current and prior year quarters "significantly impacted" by travel and entry restrictions. Casinos were closed in the region as recently as last month to combat rising COVID cases.
Group-wide net income through the three month period soared to $1.78bn (2021: $105m), with adjusted EBITDA closing the quarter at $920m, an increase 49.1 per cent year-on-year from $617m).
BetMGM, the joint venture between MGM Resorts and Entain, had another negative quarter after accruing $71m in losses. This is down from the almost $92m dropped in Q1 of this year but up from the $46m lost in Q2 2021.
Net revenues for the project in the first half of 2022 amounted to $608m, with that figure expected to reach $1.3bn on an annual basis.
Upon being quizzed on the possibility of returning to the table with a bid to purchase Entain outright of the company's half of the JV, Hornbuckle said: "We think about it all the time, of course. It'd be foolish to think otherwise. And you can't buy what's not for sale. We remain keenly focused on BetMGM.
"We'd like more of it. We have a great partnership with them. That business is working well because of what we ultimately all provide, our IP, our database, their technology. And so there are other ways to skin a cat, and potentially, we may have to seek those, and it is what it is.
"But obviously, we continue to follow the math, and we understand it intimately. But for now, we have no story there."