As poker gets set for a starring role at the fast approaching SBC Summit Barcelona, we have taken a different approach to the 100 Club this month which will bring a more intimate analysis into the online vertical from EvenBet and Relax Gaming.
With day's one keynote coming via Molly Bloom, renowned for building and operating the largest and most notorious private poker game in the world, we have tasked a select pair to detail the possibilities of innovation and what we could see change within the game on a digital basis.
"The short answer is yes, without a doubt," begins Martin Stalros, Relax Gaming COO, upon examination if it's indeed still possible to innovate within the space.
"There is ample room for innovation in the poker space and we're bound to see a lot of it in the coming years.
"Innovation in poker has always been a key ingredient for its success. Realistically, in order to remain current and retain the mass audience's interest, innovation has been a requirement rather than a luxury.
"This hunger for novelty has kept suppliers on their toes and ultimately resulted in the lively poker arena we know today."
"Poker players represent some of the most intellectually advanced and skilful gaming consumers"

Ekaterina Giganova, EvenBet Gaming's Head of PR and Events
In addition to pointing to various new game formats, Stalros cites an innovation in features, such as emoji-chats and promotional titles; novelty updates; and developments across integrity and compliance as crucial in ensuring that poker remains fun, engaging and, perhaps most importantly, on a level playing field.
Ekaterina Giganova, EvenBet's Head of PR and Events, travels down a slightly different path despite agreeing with the headline sentiment previously expressed.
Here, it is expressed that the igaming sector as a whole can expect to witness "significantly more innovation" when it comes to engagement tools that draw inspiration from non-gambling ecosystems.
"A prime example of this is casual engaging mechanics, which are more important to the world of online poker than ever before," it is explained.
"These include missions and quests with different levels and objectives, giving players something to aim for and achieve within the wider game.
"By creating an intuitive and dynamic quest with rewards, an operator can help a player to navigate the operator's online space and try different game formats, explore poker room options, engaging them more."
Adding: "Poker players represent some of the most intellectually advanced and skilful gaming consumers. As a happy result, these players are always among the early adopters of fresh technologies since they understand their utility."
"There is much to come of the all-time classic"

Martin Stalros, Relax Gaming COO
With Relax Gaming striving "to challenge the status quo," Stalros suggests that thanks to an array of "celebrated innovations" that have come to market, the question is not whether innovation will occur "but rather when and what will come next".
He continued: "Going forward, the commitment to innovation continues as we have no plans of slowing down. Several exciting projects are in the pipeline as we continue on our path to driving the industry forward – both in terms of developing improved game formats and also usability improvements.
"Given the dedication that goes into building as well as playing online poker industry-wide, I do not doubt that the product will look entirely different in a few years.
"What the major changes will be is somewhat harder to define, but a confident guess would suggest that suppliers will hone in on the hobby player and develop a more engaging space for them. There is much to come of the all-time classic, and I'm excited to see what the future holds for poker."
Picking up where she left off, Giganova maintains a path down the technological route by tackling current market trends, and virtual reality tools more specifically.
These, it is confidently asserted, could form a key foundation for any future developments due to them "becoming progressively more affordable," something it is added "is happening quite quickly."
"Right now, customers can get a personal VR set for just $300, and we expect that price to continue decreasing as the demand for such content grows," she commented.
"VR being expensive is now mostly a myth"

Ekaterina Giganova, EvenBet Gaming's Head of PR and Events
"The screen is the most expensive part of the setup but with smartphone sales exploding over the past 10 years, there has been so much development into optimising this product that they are quite affordable to source now.
"In fact, investing in a VR set is now considerably less expensive than buying most smartphones or gaming consoles. VR being expensive is now mostly a myth."
Furthermore, the evolution of payment technology and a continuing shift into the cryptocurrency space "is the next natural step for poker," Giganova advises.
"Online poker players tend to be a discerning group of people and are largely familiar with cryptocurrencies, with many already using Bitcoin," it concluded.
"This emergent payment method delivers better reliability, not to mention far faster financial transactions, both with regard to deposits and withdrawals.
"In addition to that, we have seen more and more ideas for online poker projects based on decentralised technologies over the past year.
"These include using tokens, creating NFT-based bots and using decentralised AI to enhance game mechanics. It's only a matter of time before they gain traction and attract an audience that already trusts new technology as a result of the constant use of crypto and having a working understanding of blockchain."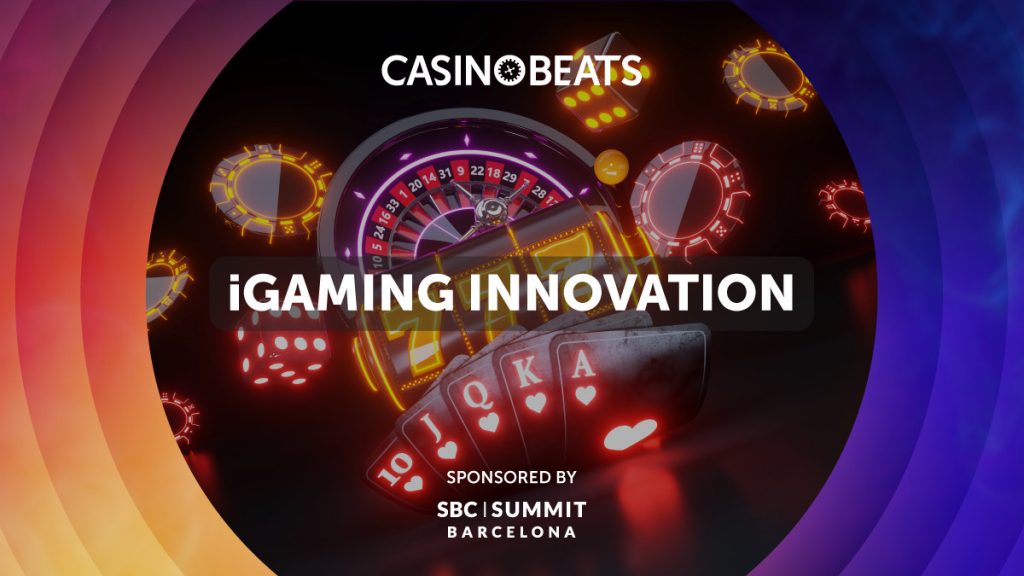 iGaming Innovation is to form one key aspect of this year's SBC Summit Barcelona 2022, which takes place at Fira Barcelona Montjuïc on 20-22 September.
This will see 6,000 delegates enjoy a 12-track conference covering all aspects of the international sports betting and online casino industries, an exhibition with 200 companies showcasing their latest innovations, and a programme of spectacular evening networking events.
Visit the SBC Summit Barcelona website to book your all access or discounted group pass.